Alamo Heights High School
Class of 1971
Elementary School
LIST of Elementary School Teachers and Classes: Elementary & Junior School 1959-1967
View Childhood years photos on our Shutterfly photo site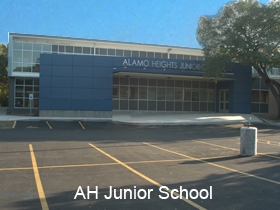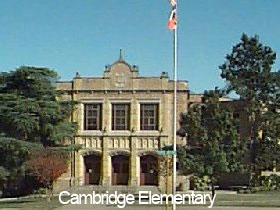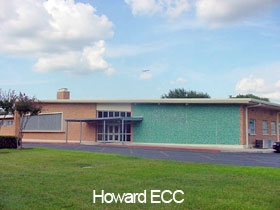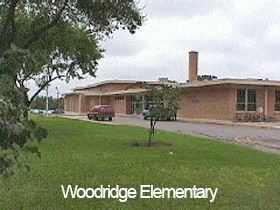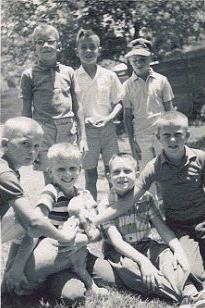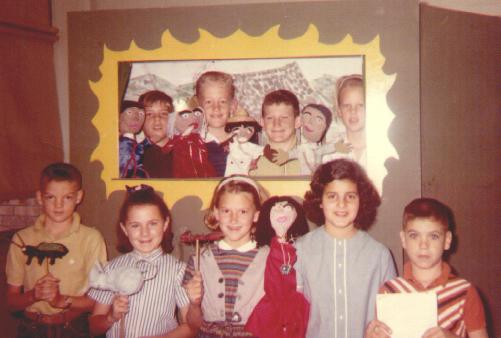 Upper Left: Jeff Miller and friends 1961
Front Row: Mike Ringler, Kellis Chandler, Gary Reichenbach, David Ball
Back Row: John Heaney, Gary Kahn, Jeff Miller w/the hat and not happy that he wasn't next to his dog
Upper Right: Young Puppeteers 1963
Mrs. Grant's 4th Grade class? Woodridge. Among those in the photo are: Mac McSwain, Paul Strayer, Tony Berkowitz, Mark Davis, Gena Dagel, Walton Tassos, Paula Bean, and Mike ____? who else?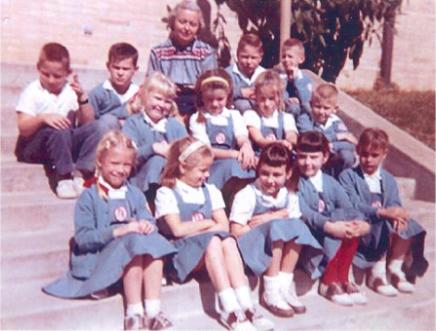 St. Lukes, 2nd Grade, Mrs. Crow - photo provided by Ilse Garrett
Bottom Row: Cricket Kleine, Lynn Fawcet?, Deborah Finkbeiner, Maryanne Leeper and Paula Loring
Middle Row: Ilse Garrett, Heleen Lightfoot, Shara Knight?, Daniel Bean?
Top Row: Jimmy Burke?, Bowen Moursund?, Mrs.Crow, Jimmy Montgomery, & Philip Bush.

1965 6th Grade Brownie Scout Troop
Bottom Row: Judy Whitaker, Lynn Fawcett, Polly McClanahan, Bettie Bernhardt, Suzy Sledge.
Middle Row: Winifred Reser, Lynn Erben, Martha Barker, Cary Tucker, Melissa Proll, Lyn Straus
Top Row: Mrs. Bolen, Libby Castleberry, Linda McDougall, Patti Turbeville, Wendy Bolen, Betty Wray, Mrs. Barker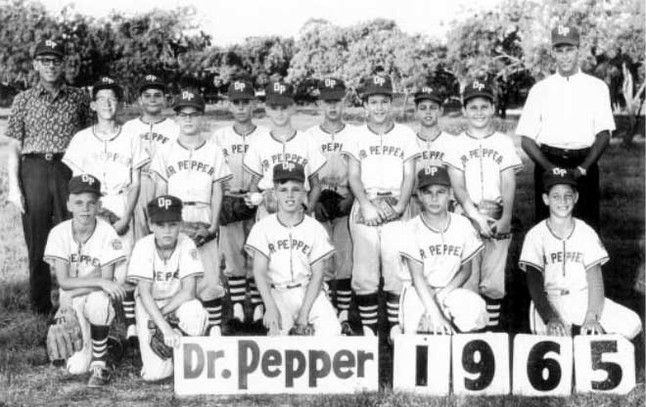 1965 Alamo Heights Dr. Pepper Little League Team
Kneeling: Donnie Rymer, Bobby Melland, Bo Shaw, Gordon Stevenson, Mike Fisher. 2nd Row Standing: Jimmy Tilson, Charlie Edens, Jerry Krueger, Steve Prosk, Steve Golden. Back Row Standing: Mark Eastwood, Bob VanderPloeg, Ted Emrie, Mike Grimes; Mgr-George Flood, Coach-Buddy Flood - - - (Not pictured: Jim Nelson)


1963 Kennedy Motorcade passes by Cambridge Elementary
Many of our 5th grade classmates are in this photograph, standing at the fence behind Cambridge Elementary on Broadway in 1963 when JFK, Jackie Kennedy and John Connally drove by in their motorcade. President Kennedy was assassinated the following day in Dallas
Photo courtesy of MatsonCreative.com, no reproduction is permitted by law.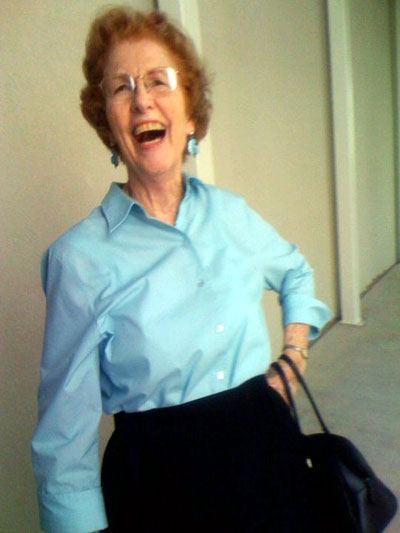 Amory Oliver's School of Ballroom Dance
How many of you remember dancing Foxtrot to "Brown Eyed Girl !?"
"I was not a willing participant in Amory Oliver's dance classes and was forced to attend. Apparently, my parents felt I was lacking in the area of manners and etiquette as I was the only one of my siblings who was forced to go. There were more girls than guys so I had no choice, I had to dance.
My hat's off to Ms. Oliver for taking a bunch of pre human, eighth grade boys and teach them manners and etiquette. (Lord knows we needed it.) She was a brave woman. ~ Tom Austin
RIP Miss Oliver ~ Obituary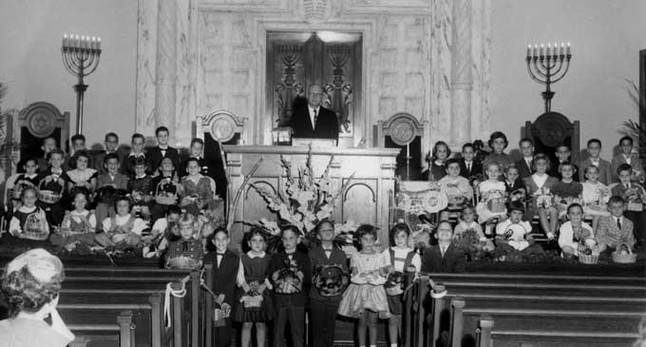 Temple Beth El Sunday School Class - First Grade: photo provided by Joe Cohen
Rabbi David Jacobson - Butch Dubinski, Joe Cohen, Ann Wigodsky, Bud Wiedermann, Randy Rosett, Jill Biskin, Mike Nedler, Steve Golden, Lori Kaplan, Kathy Dreyfus, Jill Rips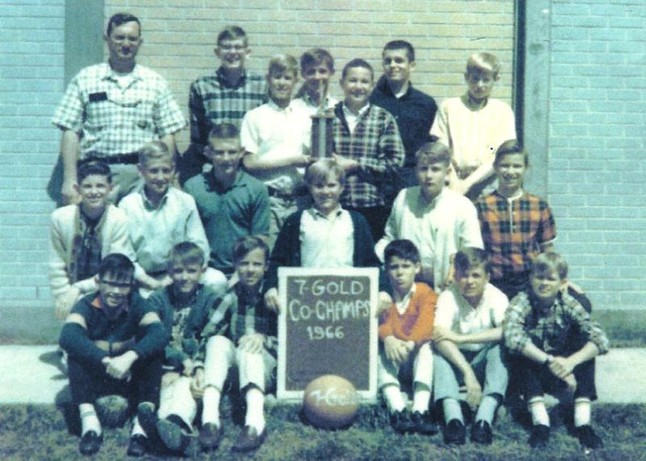 1966 7-Gold Co-Champs: (7th Grade)
Bottom Row: Bruce Bump Mgr, Roy Cruch, Bubba Groos, Joe Labbat, Bobby Schenken, Jay Powell
2nd Row: Raleigh Miller, Mac McSwain, Rick Schimpff, Tom Feuerbacher, Dick Worrel, Jim Gorman Mgr
3rd Row: Roy Campbell (or Terry Peterson?,) Pat Stanchak Captain
4th Row: Coach Bob Denison, Jeff Binney, Benner Barclay, Joe Picone, Warren Smith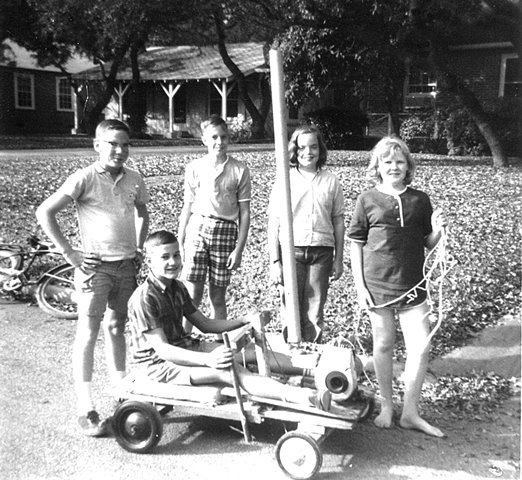 shared by Taylor Sealy, November 2012
1965 In front of Ilse's house on Castano. L-R: Larry Williams, Taylor in the go-cart, Ross Laughead, Kathleen and Ilse Garrett. I guess us boys built the go cart, but I can't remember that part. Ilse was brave enough to ride in some of the go-carts we fabricated & rode on Castano.