Alamo Heights High School
Class of 1971
Alamo Heights Rocketry Program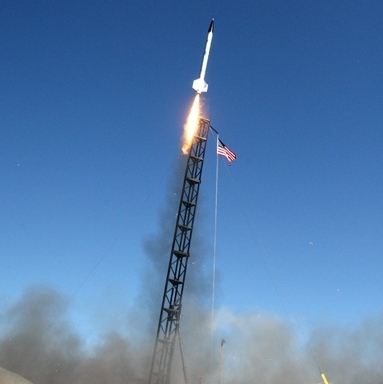 2017
KSAT, June 2017 ~ Alamo Heights High School graduates to launch rocket in honor of student
Launch to take place at White Sands Missile Range in New Mexico-
Class of '71 Congratulates the AHHS Rocketry Program Students
The AHHS Rocketry Program needs our help with funding their White Sands trip.
At our 45th Reunion Dinner last November, Mr. Paul Foerster announced that the AHHS Rocketry Program is in need of new sources of funding for the continuation of the program, and would gratefully accept donations from our class.
One of our '71 class members annonymously pledged $1,000, and challenged the rest of the class members to contribute any amounts toward this valuable program for these future rising stars.
Read about the AHHS Rocketry Program (PDF) a description and history of the program by AH Science Teacher, Colin Lang
Please DONATE today
Quick & Easy! by PayPal, Check, or online Credit Card
Donations of any size $10, $25, $50, $100 are appreciated and needed.
GOAL: $1000 in total donations from '71 class members. This added to the $1,000 already pledged, for a TOTAL DONATION of at $2,000 to the program from the Class of '71
Donate by PayPal, online Credit Card, or Mail a Check:
Check payable to: Alamo Heights Rocketry Program

Mail to: Alamo Heights HS Science Department
6900 Broadway, San Antonio, TX 78209
PayPal Account - We will forward your donation to Mr. Lang at AHHS.

Click here to send money to AHHS71: https://paypal.me/ahhs71
or, if you prefer to do manually:

www.paypal.com Go to Send Money to FRIENDS and FAMILY
Send Money to ahhs71@gmail.com , enter Amount, follow options & prompts, then send. thank you!
Credit Card online if you don't have a PayPal account - email Toni for instructions
We will forward your donation to Mr. Lang at AHHS.
Important *** Please email toni.schmid@gmail.com if you mailed a check - I will follow up with the school to be sure they received your donation (I do not need to know the amount.) - Toni
View photos of the Rocketry Program at: https://ahhs71.shutterfly.com/45threunion/675
You will be prompted to request a password to the share site.
AH Graduates, Chuck Sullivan and his sister Gail had both passed away in 2014. The Alamo Heights High School rocketry class, in the summer of 2015, paid honor to the Sullivans with the launch of their rocket in a competition from the White Sands Missile Range in New Mexico. Thanks to Gary Gates and Gates Metal & Fabrication, a touching tribute to Gail and Chuck was painted on both sides of the rocket as it soared to a height of over 34,000 feet, a salute to Chuck & Gail, which was seen from the heavens!