Alamo Heights High School
Class of 1971
Turnin' 50 Santa Fe Trip 2003
Santa Fe - February 2003
About 30 of us traveled to Santa Fe for some birthday fun. Ann Rundell Leighton (Santa Fe) and Randy Rossett (Albuquerque) live in the area and met us for dinners. A couple of us skied, but mostly the group relaxed, shopped, enjoyed museums and restaurants.
View photos on our Shutterfly Site https://ahhs71.shutterfly.com/pictures/126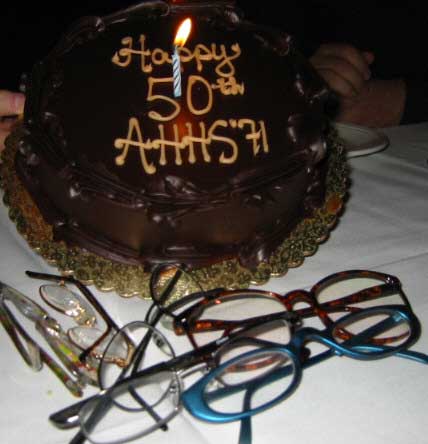 The Pink Adobe l to r: Gordon, Toni, Ann, Liz, Jamie, Emily, Jimbo
tired after our first ski day. Ann (Rundell) Leighton lives and works in the
Sante Fe area, and she came and played with us each evening. We also
enjoyed touring Tesuque Glassworks where Ann worked at the time.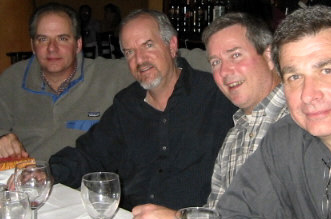 Jimbo Roberts, Randy Rosett, Jamie Baskin, Gordon Stevenson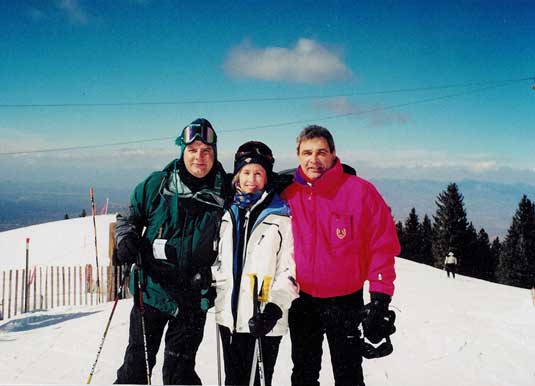 Jimbo,Toni, Gordon