Alamo Heights High School
Class of 1971
2013 Turnin' 60 Woodzie
Colin's Birthday Woodzie near Comfort, TX
May 4-5, 2013
On May 4-5, 2013, Colin Campbell hosted a very fun Woodzie, out near Comfort, TX. About 50 guests enjoyed Colin's wonderful hospitality. Gorgeous setting on the Guadalupe River, great music and food, bonfire, stars, and s'mores. Class of '71 represented by: Colin Campbell, Max & Anne Wier, David Henkes, Dev & Jane Ann Temple, Jimmy O'Brien, Toni Schmid Stevenson, Emily Miller Scano, Eric & Phyllis Renth, Bill Harshaney, Jim Gorman.
THANK YOU Colin for planning such a nice event, and 60th Happy Birthday!
View photos from the Woodzie at https://ahhs71.shutterfly.com/pictures/949
dd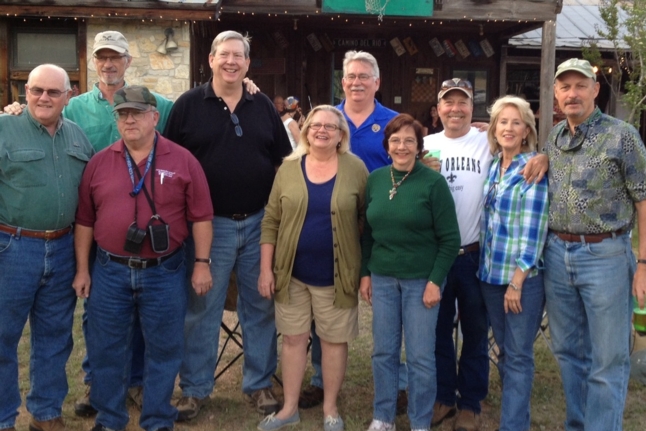 Dev, Jim, Eric, Max, Emily, David, Phyllis, JImmy, Toni, and our host, Colin
missing from this photo: Bill H.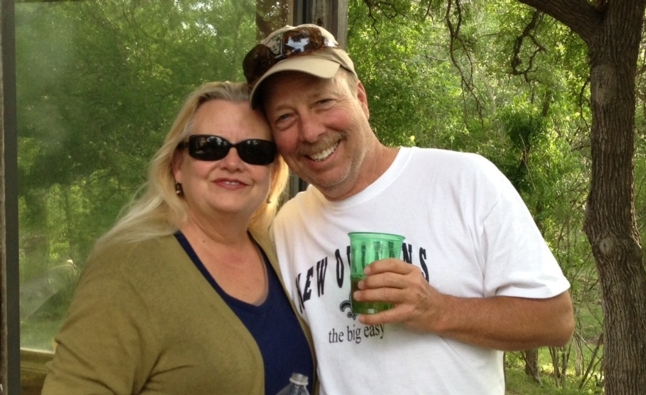 Emily and Jimmy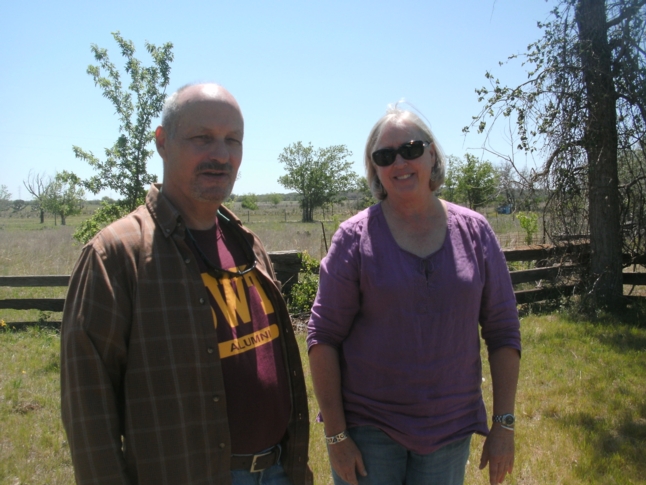 Colin and Anne Wier
View more photos from the Woodzie at https://ahhs71.shutterfly.com/pictures/949