Alamo Heights High School
Class of 1971
2022 50th + 1 Reunion
* Please REFRESH this page each time you visit *
Welcome '71 Class Members, K-12 Classmates, and Teachers

1971

2022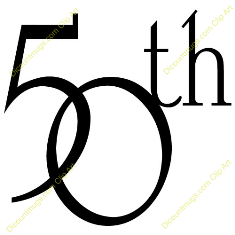 ---
Our 50+1 Reunion weekend was a blast!
REUNION PHOTOS are linked here:
Reunion Planning Team
Friday Morning Golf
Friday Mixer
AHHS Campus Tour & Lunch
Main Event Party at UTSA, former 1800s Ursuline
Other Meet-ups
---
feedback from class members
"... I really enjoyed the event. It allowed me to push the reset button and take my mind away from current stress, going back to a simpler time in our lives, and serving to put everything in perspective. Very refreshing. Looking forward to visiting with everyone again, next year perhaps."
"I am truly sorry that I missed Saturday evening, but I had a great time on Friday with the golf and especially at the event at the Golden's. It was good reconnecting with high school friends that I hadn't seen in many years and meeting some new people."
---
On Saturday night, after dinner, we remembered 62 Classmates, gone but not forgotten, with a special PPT at the 2022 Reunion. Accompanied by the Moody Blues, Simon & Garfunkel, The Beatles
View the Memorial Tribute two ways:
Google Drive Folder. LINK to Memorials on our google drive
Shutterfly Album: https://link.shutterfly.com/jFqwMpnpHyb
- Memorial Music Playlist (opens in new tab/window to play music simultaneously w slideshow)
https://youtube.com/playlist?list=PLRFohd01H8S47DnXBG3mstjcUg_EbwuZP
---
THANK YOUs
Friday Garden Party Mixer - THANK YOU to Steve & Libby Golden. Beautiful setting, beautiful evening! Steve & Libby surprised us with a very fun, live band. And, El Jarro laid out a yummy spread, as they always do. Perfect kick-off to a perfect weekend.

Saturday was a magical evening downtown at old Ursuline campus. Weather couldn't have been more perfect. And our wonderful DJ, Chris, filled the Chapel with nostalgic tunes.
The only complaint was that the weekend passed too quickly - so many folks to catch up with, and so little time!
HUGE THANK YOU to Class Members for your very generous DONATIONS, all of which enabled, subsidized a sensational, successful weekend.
View Donors + Sponsors below
Our wonderful, Professional Vendors:
Chris Koval M. Ed. - our DJ and AV
Future Sounds DJ Service L.L.C. www.future-sounds.com
UTSA - Southwest, enchanting Ursuline venue aka SWSA
Catering by Rosemary's, RKGroup
Illusions Rentals, RKGroup
INSPIRE Lighting
El Jarro de Arturro, Friday Catering
AH Foundation, Cheerleaders, and Chef Warren Pena
THANK YOU to our CREATIVE TEAM:
Walton Tassos Segal created 15 beautiful centerpieces, and also revived, spruced up 60+ retro candle ivy bowls that Ilse had so lovingly painted in 2001 for the 30th reunion.
Kathleen Drought Danysh who has spent countless hours, spanning years, creating and updating two large Memorial Boards, with care & respect for 61 departed souls.
Toni Schmid Stevenson - web sites, reunion logistics, communications
Kay Stewart Hemmick created 3 fantastic, whimsical, giant spirit ribbon wall hangings.
LAST BUT NOT LEAST, Booboo, Mary Jockusch Reynolds multi-talented multitasker, get-'er-done, local boots on the ground, and AHISD liaison, saw to every loose end, and logistical detail.
SPECIAL THANKS to our QUIET, "BEHIND THE SCENES" TEAM who helped to make the weekend happen.
Lyn Straus Selig, for inviting Steve & Libby Golden to host our Mixer. Lyn also recommended SWSA as our main event venue. IT WAS PERFECTION! and Lyn's enthusiasm to help where needed on Sat evening.
Lyn's dear caregiver, Hector Garcia, who volunteered for all sorts of reunion tasks and moral support, and, always his engaging SMILE!
Peggy B. Payne., remotely from Harris County. In 2019 and early 2020 , we began our search for venues, Peggy made the information gathering phone calls to venues which had been suggested, and she booked site visit appointments for Booboo, Lyn, and Toni. A successful group effort!
Gary Gates, liaison for AHHS administration and faculty; help w Saturday night set-up | tear down.
Tressa L Billings , true blue (and gold) volunteer, works the check-in tables for every event we've had for the last couple decades!
Gordon, who's passion for preserving history and nostalgia, his encouragement and support, storage and transport of display memorabilia, and overall support for Toni's addiction to event planning.
Eric K Renth, man behind his camera, has captured our events since 2001.
Max and Blake, whose ongoing enthusiasm over the years, for organizing enjoyable golf events for our golfers, on Friday made for another fun golf outing.
and, thank you to our supportive spouses, friends, families, John R, Gordon S, Jeff S, Dick D, Margaret G, David B, Joe P.
AND, finally, Thank You Mother Nature for absolutely PERFECT weather
---
NEXT UP:
2023 - maybe "Turnin' 70" casual happy hour, even tho some of us turned 70 last year, LOL
2024 - maybe "Turnin 71" casual happy hour
2026 - 55 Year Class Reunion
---
50 + 1 ~ Alamo Heights Class of '71 Reunion
DATE: October 28 & 29, 2022
The Sixties: naivete, enlightenment, joy, angst, uncertainty, innocence
Click on DETAILS for each individual event
Friday Mixer Details 6:00p-8:30pm Casual, Come & Go Mingle
Saturday Tour Details 11:00am Tour AHHS Campus (meet at 10:45am)
Saturday Lunch Details Noon, in The Oaks Cafeteria on campus
Saturday PM Details 5:30pm Dinner Under the Stars, at UTSA fka SWSA
---
---
♪1968 Songs ♫1971 Songs ♪ Moody Blues ♫ Hits of the 1960s ♪

---
THANK YOU to our Sponsors & Donors
We are overwhelmed by the GENEROSITY of Class Members, whose donations enabled us to put on a fun, classy reunion weekend, and help with ongoing expenses. Our ongoing expenses include Web Site Domain Registration, Web Hosting, ClassCreator web Platform, Constant Contact Subscription, seed money future gatherings deposits.
Reunion 2022 Sponsorships & Donations helped cover expenses of Catering by El Jarro de Arturo, Catering by Rosemary's, SWSA/UTSA Venue, Future Sounds DJ | Sound LAVS, Illusions Rentals, INSPIRE Lighting, and misc supplies. They also enabled us to discount for classmates who may need temporary financial assist.
SPONSORS
Blue & Gold for Loyalty
Steve & Libby Golden, our Friday Hosts
Mannti Cummins in memory of Happy Harry
Anonymous
O'Niners
Walton Tassos Selig
Jamie & Liz Baskin
Bowen Moursund
Lynn Fawcett Russell
Super Pooper Scoopers
Mary "Booboo" [Jockusch] & John Reynolds
Anonymous, towards Friday Mixer
Mary [O'Neill] & John Kimball
Joe & Carolyn Labatt
Randy Mayo
Kellis Chandler
Muleskinners
Max & Anne Wier
Lyn Straus Selig
Kay Stewart Hemmick
Cathe [Krause] & John Spencer
Ellen [Maniatis] & Toby Snowden
Dennis Edwards
Anonymous
Betty [Wray] & Mike Venson
Jeff Miller
Mike & LaQuita Caruthers
Kathy Dreyfus
Charley Gates
Don Rymer
Bill Harshaney
William (Bill) Dinius
Caledonia Compadres
Jimmy O'Brien & Sara Mount Colella
Caren Martin Gaffney
Anonymous
Hollis Pantalion
Claire "Sissy" [Flournoy] Johnson
DONORS Please REFRESH this page each time you visit
Jeff Miller
Rusty Brusenhan
Mary "Booboo" Jockusch Reynolds, in honor of our TEACHERS who put up with us for 4 years
Mike Lyman
Gary Gates
Kay Stewart Hemmick
Doug Barnes in Memory of BOB BARNES
Max Wier in Memory of MS. ERNEST MAE SEAHOLM
Lyn Straus Selig in Memory of MR. ENG
Jimmy & Jeanne Jung in Memory of JOHN FITZPATRICK
Toni & Gordon Stevenson in Honor of The GREATEST GENERATION
Toni Schmid Stevenson in Memory of KATHY CARTER
Cynthia Cooper O'Connor in Memory of MAGDA CANALES
Anonymous in Memory of ROY CAMPBELL
Dev & Jane Ann Temple
Betty [Wray] Venson in Memory of MARY LEE DURHAM
Malcom Derden In Memory of LOS LOBOS CHEER SQUAD
Eric Renth In Memory of his beloved PHYLLIS RENTH
Andy Wetz In Memory of EDMUND EICKENROHT
Walton [Tassos] Selig In Memory of PATRICK TASSOS LANDRUM
Jim Foster In Memory of D.E. TEACHER, DENNY ELLERBEE
John Heaney
Kathleen [Drought] Danysh In Memory of DIANE HILLMAN SCHWARTZ
Kellis Chandler In Memory of COOPER DIBREL and ANNA CIULA
Ross Laughead In Memory of PAT LANDRUM
MIcki Ussery
Anonymous for general expenses
Joann Hunt Doyal, Buster and The Fun Boys In Memory of BILL RIVES
Hollis Pantalion In Memory of CLASSMATES WHO ARE NO LONGER WITH US
Dr. Chrys Parker in Honor of Toni Stevenson
Dr. Chrys Parker In Memory of GALE NELSON
John Clark
Annonymous In Memory of ROY CAMPBELL
Mark Jacob In Memory of STEVE PROSK
Kakky [Anderson] Dyer
VOLUNTEERS / HELPERS since 2019: Click to View Attendees
Our WISH LIST for Saturday evening:
* Dollie and/or hand truck (or two) for move-in and move-out
* Volunteers to help w set-up before party AND tear-down, loading cars afterwards
* Volunteer(s) (non-class member) to stand on tall ladder and take our group photo
* Spur Uniform - can someone bring one of our old Spur Uniforms?
Lyn Straus Selig
Hector Garcia
Booboo Jockusch Reynolds
Peggy Becker Payne
Toni Schmid Stevenson
Kathleen Drought Danysh - Memorial Boards
Max Wier and Randy Mayo - Golf
Steve & Libby Golden - Friday Mixer
Walton Tassos Selig - Decorations
Kay Stewart Hemmick - Decorations
Gary Gates
Kathy Dreyfus
Mark & Audrey Davis
Tressa Lea Lynn Billings
Eric Renth
Gordon Stevenson
Cecille Carnes Daniel
---
THANK YOU to our wondeful, professional Vendors and Service Providers, who made the weekend a success
Chris Koval M. Ed. - our DJ and AV
Future Sounds DJ Service L.L.C. www.future-sounds.com
UTSA - Southwest, enchanting Ursuline venue
Catering by Rosemary's, RKGroup
Illusions Rentals, RKGroup
INSPIRE lighting
El Jarro de Arturro, Friday Catering
AH Foundation, Cheerleaders, and Chef Warren Pena
---
♪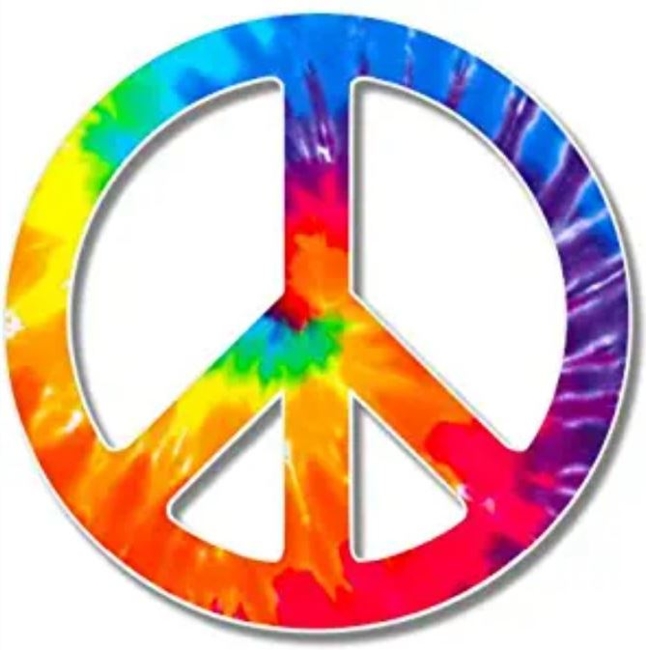 ♫ Back to the Sixties ♪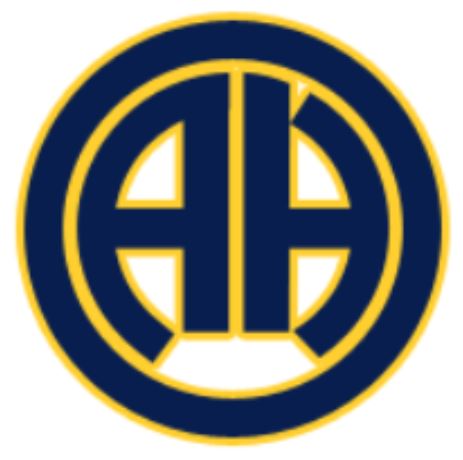 ♫
---
♫ Jefferson Airplane ♪ Aquarius | Let the Sunshine In ♫
---
Questions: Toni 512-796-1123 or toni.schmid@gmail.com
---
ATTENDEES: Please REFRESH this page each time you visit to see updates
♪ Grazing in the Grass - 1970 Ed Sullivan Show ♪
Friday Mixer only
Thomas Jackson
Christine Moye Luttrell
Sara Mount Colella
David "Bo" Shaw and Guest
Ann [Smith] & Rick Shaw
Pete Selig
Jimmy O'Brien
Joe & Carolyn Labatt
Dev & Jane Ann Temple
Kathryn West Moser
Kathleen [Drought} & Dick Danysh
John Saunders
Charley Gates
Kip Gilliland & Guest
John Clark
Richard "Ricky" Bixby

Saturday & Friday events
Rusty Brusenhan
Dan & Anne Marie Russell
Toni Schmid & Gordon Stevenson
Mary "Booboo" [Jockusch] & John Reynolds
Joann Hunt Doyal & guest, Ted Wood
Eric Renth
Steve & Libby Golden
Gary Gates
Cecille [Carnes] & Bill Daniel
Mike Lyman
Tressa Lea Lynn Billings
Doug & Jan Barnes
Max & Anne Wier
Lyn Straus Selig, Hector Garcia
Colin Campbell
Jamie & Liz Baskin
Cathe [Krause] & John Spencer
Mary [O'Neill] & John Kimball
Dundee Fraser Sowell
Jimmy & Jeanne Jung
Dennis Edwards
Day Doughty Smith
Tommy & Linda Triesch
Judy [Whiteaker] & Rich Jenkins
Rick & Jenny Schimpff
Connie Stressenger Valente
Cynthia Cooper O'Connor
Mannti & Blanca Maria Cummins
Ginny Seymour Johnson
Lynn Erben Gillaspy
Caren Martin Gaffney
John & Judy Arizpe
Melanie [Larson] & Pat Knaub
Malcom Derden
Jeff Miller
Kent Quereau
Andy Wetz - Tour & Lunch
Phil Wetz (AHHS '69) - Tour & Lunch
Micki Ussery
Randy & Carolyn Mayo
Walton [Tassos] & Jeff Selig
Mark & Audrey Davis
Kellis Chandler
Eduardo & Guadalupe Rosillo
Tay Mason & Kelly Requa
Elizabeth [Webb] & Stephen Wendel
Lynn [Moreland] & Richard Jung
David & Ruth Bongio
Ellen Smith Fortunato
Mike & LaQuita Caruthers
Ross & Beth Laughead
Kathy O'Neill
Tony Massoth & Guest
Kathy Dreyfus
Terry Peterson
Nancy Hamner Avellar
Bob & Teresa Comer
Sarah [Ryan] & Rick Carpenter
Lori Kaplan
Fred Holliday
Jill Rips
Bob Schenken
Hollis Pantalion
Lynn Fawcett Russell
Ken & Rhonda Barber
Sandie [Poole} & Ben Sewell
Suzy Sledge
Kay Stewart Hemmick
Julie Ingle Redburn
Jimbo Roberts
Richard & Kathy Walthall
Bill Harshaney
William "Bill" Dinius
Mark & Lynda Jacob
Dell [Acosta} & Leonard Gonzalez - Tour & Lunch
Mary Garcia Cortez - Tour & Lunch
Emily "Cricket" Kleine Lehmberg
Lili Simpson & Ned Wheeler
Blake Middleton

Teachers | Faculty Attending:
Mr. & Mrs. Carlos & Elviria Ortiz - Saturday evening
Mrs. Mary Zuschlag & husband, Kenneth - Saturday Lunch
Mrs. Almeda Doughty Hodge - Saturday evening
NOTE: Mrs Zuschlag and Mr Eng began their first year at AH the same semester we entered as Freshmen, Fall '67

Registered but unable to attend (we missed you)
Ellen [Maniatis] & Toby Snowden
Mr Paul Foerster
Peggy [Becker] & Joe Payne
Ed Giese
Kakky [Anderson] & Jim Dyer
Betty [Wray] & Mike Venson
Jim Foster
Bowen Moursund
Cheryl [Rubiola] & Gary Sheets
Chrys Lambros Parker
Winifred [Reser] & John Bishop
Don & Kris Rymer
Claire "Sissy" [Flournoy] & Paul Johnson
Steve Muegge
Howard "Buster" & Arlene Adams

A thoughful sentiment from Shelby Baetz to the Class of 1971
" ... I will have to toast the Class of 1971 from afar, but I will definitely raise a glass of sangria in its honor when I am on my vacation [in Spain and France.]
I wish everyone a marvelous time at the reunion! Best regards, Shelby"
A Note from Ms. Wise to the Class of 1971
Thank you so much for the invitation. I will be out of country. Trying to get as much travel in before I can't do it any more. Love all of you and so glad to see the good things you have accomplished.
from Charles "Spook" Gordon, to fellow Class Officers and classmates
I deeply regret that I will not be able to attend our 50th reunion. For my birthday, before the announcement of the 50th reunion, I gave myself a birthday present of a trip to Cozumel with Laurie, our 3 daughters, 3 sons-in-law and 7 grandchildren.
I will truly miss seeing all of you ... Give everyone my best wishes and let them know that I regret not being able to attend. I pray that we will all be in good health and able to attend our 60th.
Although, I haven't lived in San Antonio for many years and therefore, we don't see each other often, please know that each of you holds a special place in my heart and I have such fond memories of each of you, as well as my other AHHS compadres. The picture you sent of the Senior Class Officers is so special and brought back memories of that day and of that special time in our lives. It is so hard to believe that Mac, Tommy and Roy and the others are not here to celebrate. Upon seeing that picture, it prompted me to hold them and each of you in my prayers. I will continue to do so.
Best wishes and I will be thinking of each of you at the Reunion while I sip my margarita(s) on the beach!

From Annemarie in Santa Fe
"I will miss the 50th but have fond memories of those years at AHHS. Great classmates and teachers, fun road trips for debate competition, and tennis on the weekends. Since moving to Santa Fe, NM a decade ago, friends and family arrive often to share a glass of wine and conversation on the back portal. If you pass this way, it would be a joy to reconnect and catch up. Cheers to you and yours!" - Annemarie Marek

Please REFRESH this page each time you visit to see latest additions
Click to view Sponsors & Donors
Golfers, see Golf page Details
​​​​​​
back to top of page

Bike Ride - This year we skipped our 7 mile LSD [Long, Slow, Distance] Bike Ride through the neighborhoods of Alamo Heights. It sure was a hoot at the 45th in 2016!
Link to our 2016 ride: http://www.ahhs71.org/LSD-Bike-Trip.htm
The Route, set to Jefferson Airplane: https://youtu.be/1E2NQC0Enkw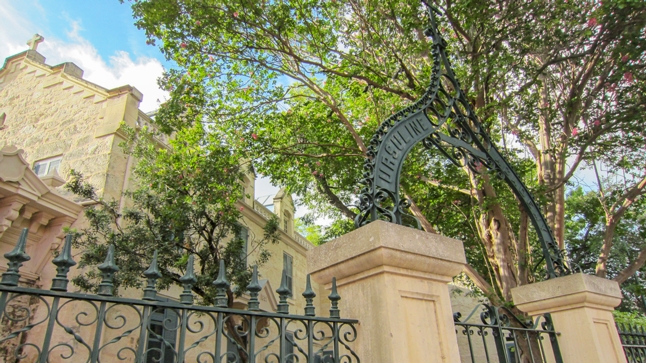 ---
I Love the Flower Girl Gimme a Head with Hair, Long Beautiful Hair! (1969)
Still Crazy After All These Years
Oh, still crazy after all these years
---
Do you remember this classic 1960 Movie Theme? https://youtu.be/8XDB7GMnbUQ
Throwback to the 70s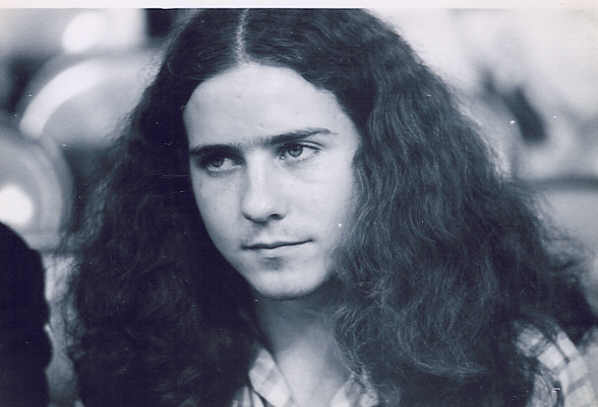 Flower Children Martha and Jana Jamie! (1972)