Alamo Heights High School
Class of 1971
News & Useful Links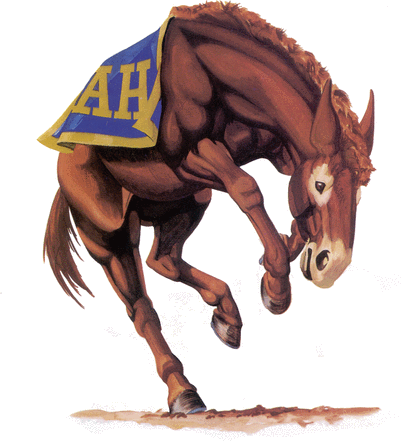 Use this Form to update your information for the AHISD Alumni Database. They try to collect and verify the most accurate information for Alumni.
Click Here: Alumni Contact Form

AH FOUNDATION NEWS & Fundraising www.ahhs71.org/AH-Foundation.htm
JFK Monument 2019 www.ahhs71.org/JFK-Monument.htm
2022?
2021 Greater Heights Night NOVEMBER 3, 2021
https://www.ahschoolfoundation.org/events/greater-heights-night
Recap 2016 45th Class Reunion Recap
Recap 2018 "Turnin' 65 Birthday Gathering"
OTHER NEWS & Links:
View photos of past events on Our Shutterfly Site (password protected)
Facebook Users (class members) please join our FB Group: Alamo Heights Class of 1971 Thank You Day Doughty Smith for creating our Group
Links: What else would you like to see listed? let Toni know

Fiesta Events:
AH Related:
World Map of our classmate cities, states, countries
1971 Baccalaureate Service & Commencement Program (PDF)
Audio of our 1971 Commencement Ceremonies (on youtube)
Aerial Photo of Current AHHS Campus (PDF)
Map by Mr Paul Foerster, changes on Campus since we left (PDF)
AHHS Alumni News, Events, & Class Reunions

Links to other Alamo Heights Class Web Sites on ClassCreator platform
AHHS Class of 1962
AHHS Class of 1964
About our Class Web Sites
Our Web Site history & evolution: In 2001, www.ahhs71.com was created, and was a continuous work in progress for over 10 years. In 2013, with an update of our web design software, some pages took on a slightly different look, resulting in a mix of "old" and "new" looks within the site. Content remains, but was moved within the site, hence, you may notice broken links & missing photos.
In 2016, we switched to a brand new, more private, web site, and new URL, www.ahhs71.org (where you are now.) The "old" site pages and content will remain archived on the internet, and are linked with this new site. We invite you to click around the many pages of memories and documentation, and scroll through memory lane.
Our Private Shutterfly Site, https://ahhs71.shutterfly.com/ is where we post Reunion Photos, our former Bio Book, our 2001 Class Directory. It is an efficient way to share large numbers of photos and it is password protected. Google and other searches engines cannot display our Shutterfly content, so it provides more privacy. The site will prompt you if you've forgotten the password. Or email Toni for the password.
Our Class Facebook Group: We encourage you to use Facebook, as it is an easy way to quickly keep you up to date on news, deaths, events, etc. Become a "Member" of our Facebook Group Alamo Heights Class of 1971, a great way to stay connected to news and events, even if you do not wish to interact.
Your Facebook privacy settings can be set to restrict who and how people interact with you, or to prevent interaction.
How you can help:
A) Many of the headshot photos previously scanned from the Olmos need to be re-scanned. If you have a scanner and can help by re-scanning these and other Olmos photos, please contact Toni for specifics.
B) We need your Memories, Memorial Tributes, Stories, Past & Present Photos, Elementary & Junior School memories & photos. We have zero photos from Junior School years and are missing several elementary school class photos.
C) Memorials: We need obits, memories, stories, photos for our classmates who have passed away.
D) Send your requests, updates, corrections, and feedback to Toni Schmid Stevenson