Alamo Heights High School
Class of 1971
45th Class Reunion - November 4-6, 2016
Refresh your browser to see recent updates. Please bookmark this page.
Recap mid-decade 45 Year Class "un-Reunion"
'71 Graduates, Teachers, and fellow Elementary & Jr School Classmates 1959-1971, our childhood friends who transferred out and did not graduate with us.
♫ ♪ Moody Blues ♫ Jefferson Airplane ♪ Hits of the 1960s ♪ ♫
---
Click Here: to VIEW attendees
---
SPECIAL THANK YOUs to these folks for their generosity of time & resources
- THANK YOU Photographers, Eric, Peggy, Kellis, Mike, Toni .. who else?
- THANK YOU to Tressa Lynn Billings, who volunteers to help for every gathering, shows up for multiple events, and gets the job done! and this year was no exception. Love you Tressa!
- AH Class of '66 for use of the "mini-mules" & for the Cheesy Jane's Mobile Truck idea.
- AH Jr Varsity Cheerleaders for making our fun retro '71 banners.
- Olmos Rx for allowing us to "take over" their space on Friday night. Erika & the awesome Rx Team were accommodating, congenial, attentive, fun! & the blue & gold light bulbs were an unexpected surprise.
- Cain's Children for giving hours of their time, both pre-event, and at Olmos Rx.
- Dr. Graham Hall and Mr. Parke Hedges for a very special musical performance
- Mary Garcia Cortez for leading an eye-opening AHHS Tour. Wow, what a campus!
- Mary Henry for delivering a touching and personal invocation at La Fonda
- Mr Paul A. Foerster, Teacher Emeritus of Mathematics, for your continued support & enthusiasm for the Alumni and Students of Alamo Heights High School
- TCMA, Texas Cave Management Assn for an interesting & safely executed Cave Tour.
- Emily's Catering, Emily Miller Scano, for treating the cavers to good eats on Sunday
- Gordon & Toni Schmid Stevenson for event planning and web presence maintenance
A BIG THANK YOU to you several generous class members, you know who you are, who sent in extra $ donation to defray reunion expenses & supplement our fund for ongoing web site maintenance, postage, misc, etc. Gordon & Toni will send postcards from Hawaii soon!
---
6 Events
Fri Nov 4 Meet 'N Greet Happy Hour and Live music at Olmos Pharmacy
Sat 10am '71 Mules LSD Bike Trip - Long, Slow, Distance

and by car aka Tour d' Nostalgia Parade

Sat Lunch at AHHS Cheesy Jane's
Sat Tour of AHHS Campus 2:00pm

Led by our classmate, Mary GARCIA Cortez
Sat Dinner La Fonda on Main
Sun AM: Robber Baron Cave November 6
Reunion Events PHOTOS are found at our private shutterfly share site:
https://ahhs71.shutterfly.com/45threunion Please send photos to Toni
---
Reunion Team & Helpers:
Doug, Toni, Mannti, Tressa, Kellis, BooBoo, Gordon, Emily, Eric, Mary C., Suzy, Day, Peggy, Max, Mike
---
Teachers attended:
Mrs Almeda Doughty Hodge, SPANISH and FRENCH (Sat. lunch)
Mr Paul Foerster, MATH (La Fonda)
Mrs Peggy McCaskill Foerster, ENGLISH (La Fonda)
Note:
Mr & Ms Cranford, BAND DIRECTOR, had an unavoidable conflict and regretfully had to cancel.
A business-related commitment prevents Ms Linda Wise, BUSINESS EDUCATION, from attending, however, she sends her best regards to all of us.
Mr Carlos Ortiz, MATH, and ACTING ASSISTANT PRINCIPAL, and Ms Ortiz were looking forward to joining us at La Fonda, but an unexpected travel conflict will prevent them from attending. They wish us a "fantastic, fun reunion weekend."
Similar for Ms Carol Conway McGuire, ENGLISH. Out of town travel will prevent her from attending.
We hope to see Ms Wise, Mr Cranford, Ms Conway McGuire, and Mr & Ms Ortiz at our 50th in 2021
---
RSVP List Attended one or more event: 109 70 classmates, 36 guests, 3 faculty
NOTE: At our "mid-decade" 35th in 2006, 67 attended. 35 classmates, 31 guests & Mr. Orem
Mrs Almeda Doughty Hodge, SPANISH and FRENCH (Sat. lunch)
Mr Paul Foerster, MATH (La Fonda)
Mrs Peggy McCaskill Foerster, ENGLISH (La Fonda)
Cecille CARNES Daniel & Bill Daniel
Mary JOCKUSCH Reynolds & John Reynolds
Toni SCHMID & Gordon Stevenson
Peggy & Joe
Nancy HAMNER Avellar
Joann HUNT Doyle
Eric & Phyllis Renth
Day DOUGHTY Smith & Paxton Smith
Emily MILLER Scano
Rachel HARMON
Gary Gates & family
Mercedes (Chita) KERR Stainken & Peter Stainken
Ross & Beth Laughead
Winifred RESER Bishop & John Bishop & family
Melanie LARSON Knaub & Pat Knaub
Eduardo & Lupita Rosillo (didn't make it)
Elizabeth WEBB Wendel & Stephen Wendel
Max & Anne Wier
Mary O'NEILL Kimball & John Kimball
Ed & Ursula Giese
Cynthia SAVAGE Hooper & Damon Rose
Tressa LYNN Billings
Barbara CARRINGTON Johnson & Rudd Johnson
Judy WHITEAKER Jenkins & Rich Jenkins
Dev Temple
Dan & Anne Russell
John Arizpe
Margi LOWREY Groos
Libby CASTLEBERRY Brocard & Pascal Brocard
John & Dee Heaney
Joe Cohen
Charles (Spook) & Laurie Gordon
Doug & Jan Barnes
Suzy SLEDGE
Bob Comer
Richard & Kathleen Walthall
Kellis Chandler
Mary Vance TOLSON Jones
Susan BASS Griffith and Randy Griffith
Bowen Moursund
Jimbo Roberts
Brian Turner & Nancy Groos Turner
Blake & Kathy Middleton
Greg Rice (didn't make it)
Randy & Carolyn Creamer Mayo
Mary Henry
Martha JACKSON James
Mary GARCIA Cortez
Kent Quereau
Bubba & Carol Groos
Sarah RYAN Carpenter & Rick Carpenter
Mike Lyman & Karen McNish (Mrs Mike) & Mike's mom, Joan
Mannti & Blanca Maria Cummins & Familia
Graham Hall
Dino (Mark) Eastwood
Dell ACOSTA Gonzalez & Leonard Gonzalez
Bill Harshaney
Christine MOYE Luttrell
Steve Muegge
Sara MOUNT Colella
Kathryn WEST Moser
Foster Huff & Guest
John McCaleb
Julie INGLE Redburn
John Porter
Jimmy O'Brien
Robin RONALDES Schulle
Past Reunion Stats
1881 10th
1991 20th
2001 30th Total: 302; Classmates: 166; Main Event: 249; Faculty 6
2003 Turnin' 50 Total 34; Classmates: 23 La Fonda Sunset Ridge
2006 35th Total: 67; Classmates 35 La Fonda on Main & Golf
2011 40th Total: 204; Classmates: 127; Main Event: 177; Faculty 2
2016 45th Total 109; Classmates: 70; Main Event 80; Faculty 3
2018 Turnin' 65 April 21, 2018. Also the year of San Antonio's Tricentennial
2021 50th DATE TO BE DETERMINED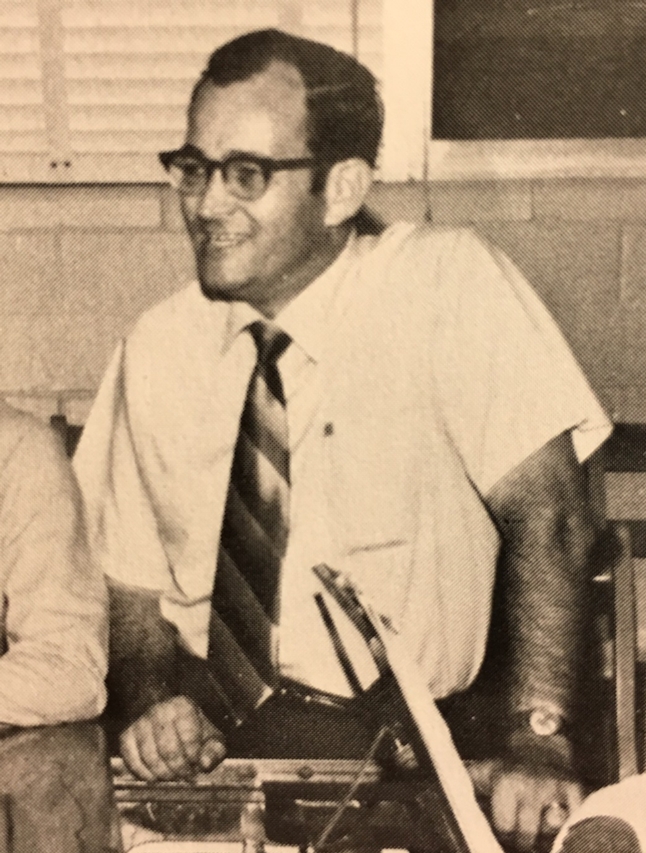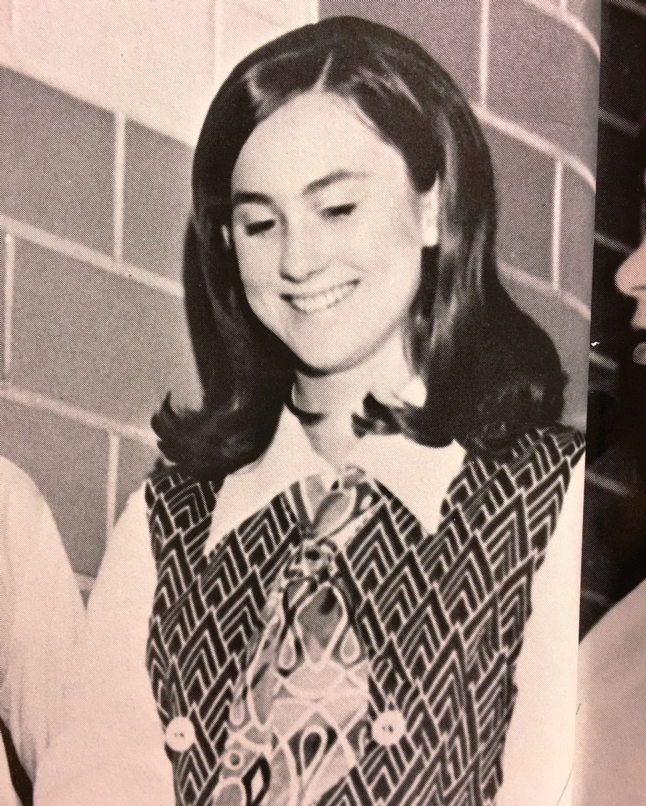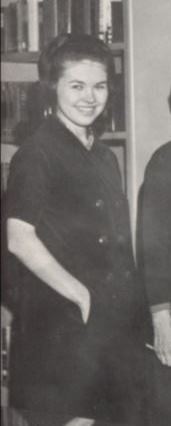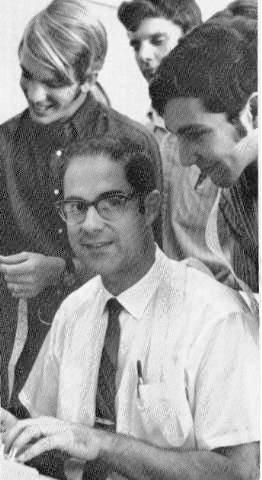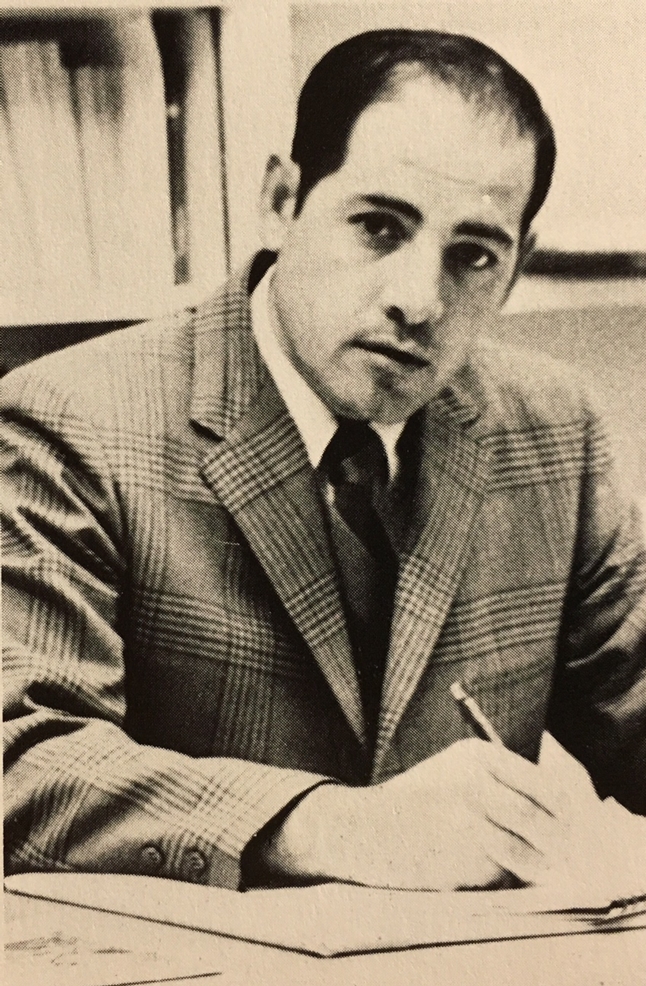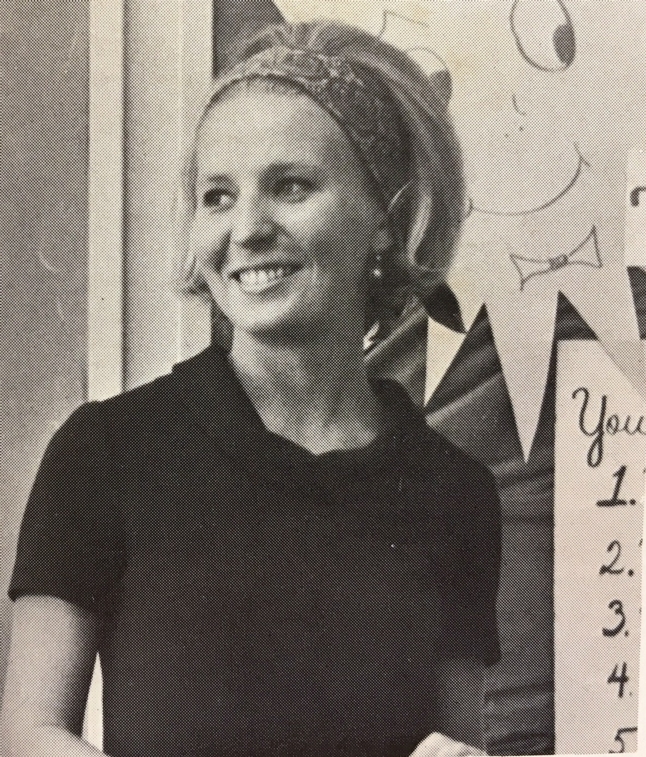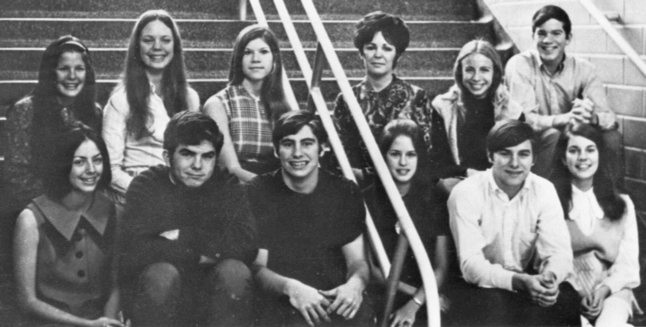 Ms Wise, Student Council Sponsor, here with Governors Conference attendees