Alamo Heights High School
Class of 1971
AH Foundation Fundraising
FOUNDATION FUNDRAISING
NOTE: We posted link to this page on our Class of 1971 Facebook Group.
pls share link to this web page with your friends are not on FB, and who may be interested in donating
Hi Classmates:
Are you ready for a little Alamo Heights class competition? For the past 50 years the Alamo Heights School Foundation has partnered with the community and local businesses to support academic excellence and they are in need of our alumni help now.

This year, we are excited to be celebrating Greater Heights Night on November 3rd!
And whether you are near or far, we need you! Our alumni are such a vital part of our success in supporting Our Children, Our Teachers, Our Schools, and Our Community. The 50-year anniversary and Greater Heights Night are great reasons to celebrate and continue this successful partnership with our alumni. Let's celebrate this huge year raising much needed dollars for our Alamo Heights schools and competing with other classes.

In honor of 50 years would you consider giving $50 to contribute to our class gift to the Alamo Heights School Foundation through our class page and help us show off our amazing class spirit.

Click on this link to contribute on AHSF Donation page, and select Class of 1971
Class of 1971 Leaderboard: https://secure.qgiv.com/event/alumnimulesup/team/884447/

Here's How: When you click "Donate Now", you can then select our class page by clicking the "Change Recipient" and selecting our class. This will ensure your donation shows up on our specific class page so you can represent our class (see the image below)!
If you have any questions you can reach out to Sara Goudge Brouillard, Class of 2001 and Suzanne Cheever Goudge, Class of 1972, our Mules Up Class Gifts Co-chairs at the contacts below.

On behalf of the Alamo Heights School Foundation, thank you in advance for your consideration and believing in our greatest asset – our teachers. Your generosity is truly appreciated.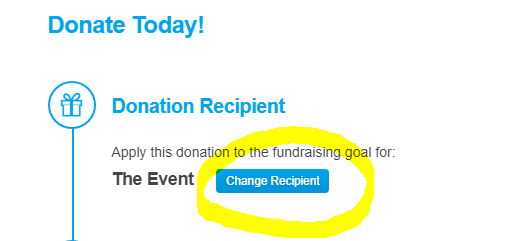 Mules Up!

Sara Goudge Brouillard
210.861.9996
sarabrouillard@gmail.com

Suzanne Cheever Goudge
210.422.2647
Goudge6@gmail.com