Alamo Heights High School
Class of 1971
LSD Bike Trip
Saturday, November 5, 2016
'71 Mules LSD Bike Trip - Long, Slow, Distance
aka, Tour d' Nostalgia Parade
PHOTOS are found at our private shutterfly share site
Link to Ride Photos: https://link.shutterfly.com/rV4s3VmwJAb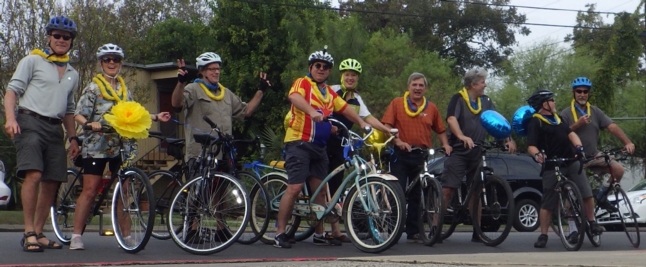 Mike, Toni, Cliff, Mannti, Blanca, Gordon, Bill, Kellis, Gary. not pictured: Mary, Karen
Organizers & Fearless Tour Leaders: Mannti Cummins & Kellis Chandler
Our 7 mile Route. Turn on volume to be serenaded by Jefferson Airplane

Read this Nostalgic Narrative, by Mannti Cummins (PDF)

Bike Trippers:
Mannti Cummins - with 60s & 70s tunes serenading us from his rig
Blanca Cummins
Kellis Chandler - kept us safe!
Toni Schmid
Gordon Stevenson
Gary Gates
Mike Lyman
Karen McNish
Bill Harshaney
Mary O'Neill Kimble
Cliff Oliver
Driving in the Caravan were: Joe Cohen, Joann Hunt Doyal, Eric & Phyllis Renth (photography), and Mannti's daughter and mother-in-law in the sag vehicle.
Leaping Lizards!!! Holy defibrillator Batman and Robin !!!
How many bikers will we be having?
2 bikes, 4 bikes, 6 bikes a Taco!
Will you be wanting extra police protection?
No thank you, Chief O'Hara. This time I think Robin and I better go at it alone. Any large contingent of police officers might create unnecessary confusion.
Good work Robin!
Drugs will get you thru times of no hugs
Better than hugs will get you through times of no drugs
Much grass Batman!
"The 71 Mules Bike Trip should be just that. Almost as much fun as the Mule Stall after chewing Teaberry gum cured in an old Banana Peel! Would be great for you to come roll with us."
"One ride as we flow and melt into the sun, together.
Having a sag car does not mean there cannot be other folks joining in with their respective vehicles. Let's make this a parade! Heck, if some one wants to dribble a basketball the whole way, that is permitted.
If any one knows where I can get a wig of hair just like Johnny Blackburn's mop, let me know. I always wanted to have blond hair like that…………
Come join us ... the more the merrier! by bike or by any mode"
- Mannti
I've only been on my bike 5 or 6 times in the last 15 years ... so even non-bikers can give this a whirl :-) Kellis and Mannti will keep it safe, slow, and enjoyable. - Toni
Join our nostalgic, pleasant 7-ish Mile Tour Route. RIDE a bike, or DRIVE your car, caravaning through our old stompin' grounds. Stops will include our 3 Elementary Schools, Jr School, High School, AH Pool, and other landmarks, as we meander through the neighborhoods of our youth. This will be an easy-going bike trip, approx 7 miles.
Most modes of transportation welcome (within the law.) bikes, cars, RVs, party bus, campers, pedicabs, rickshaws, scooters, vespa's, vintage cars, tandem bicycles, and more. Does anyone have a convertable or an old VW bus!? or big van? that'd be fun for our nostalgic spin around A.H.!

Schedule
9:30am meet behind Local Coffee, for decorating and safety briefing
10:00am: Bikes & Vehicles Meet in front of Cambridge Elementary
Tour Route for riders and drivers begins at Cambridge Elementary School
FINISH UP by around 12:30pm back at Bike World
Drivers: Follow the route by car or other mode of transportation. Meet in front Cambridge Elementary at 10:00 am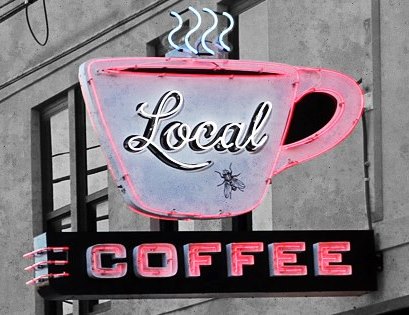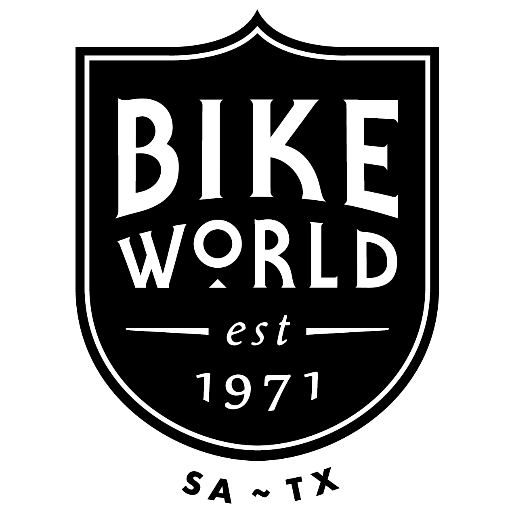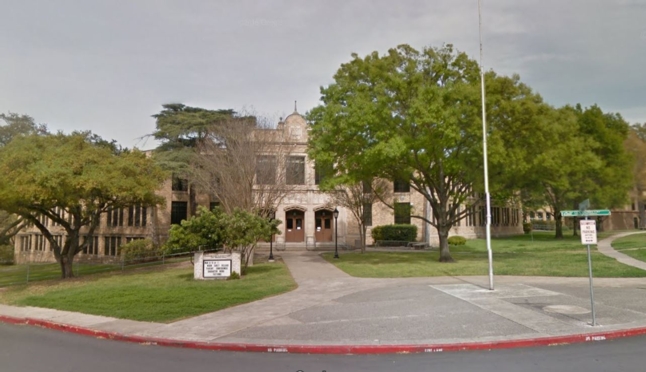 Tour begins at Cambridge Elementary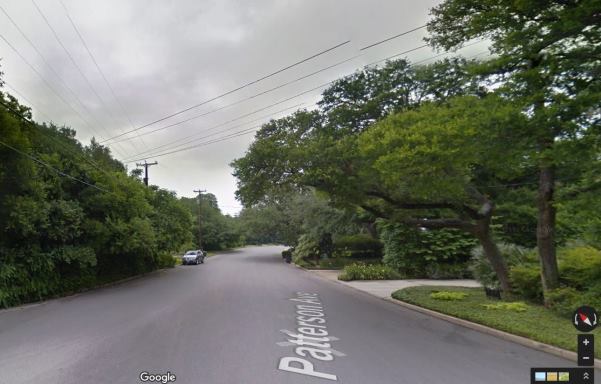 Patterson Ave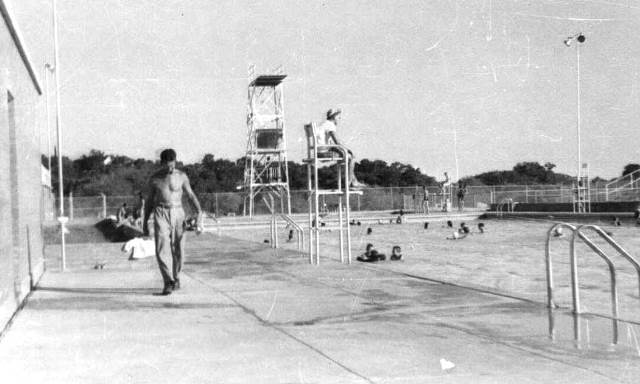 Alamo Heights Pool ~ then and now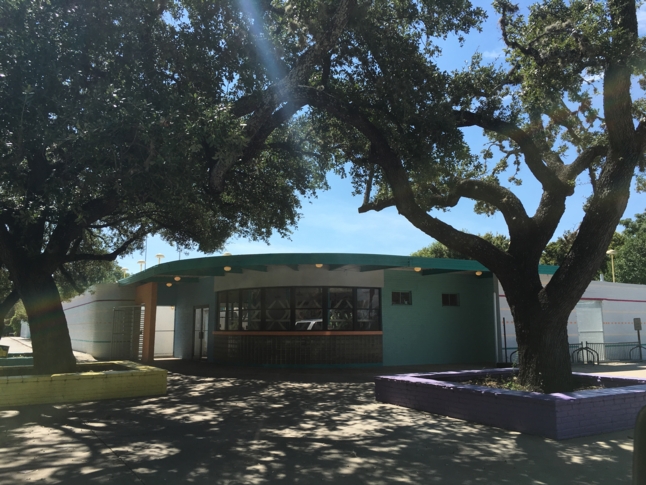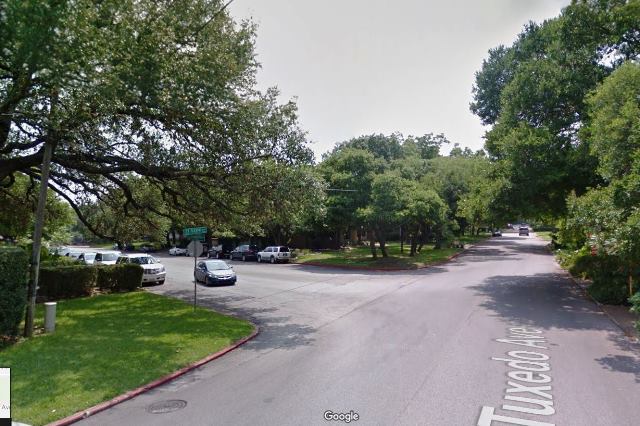 Alamo Heights Blvd & Tuxedo Ave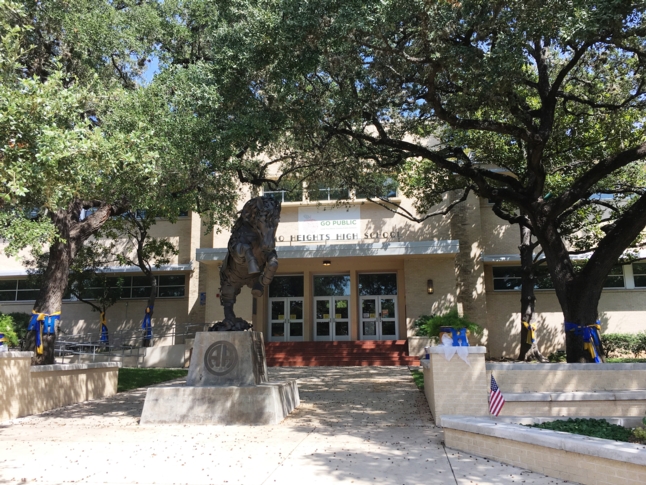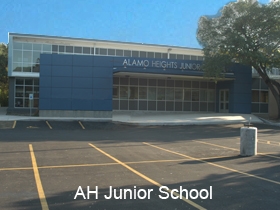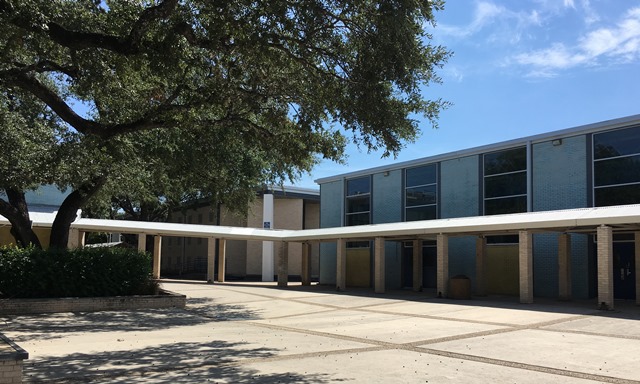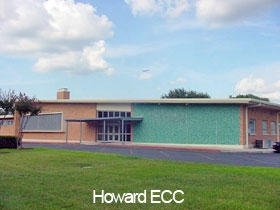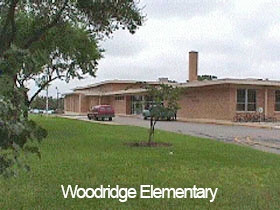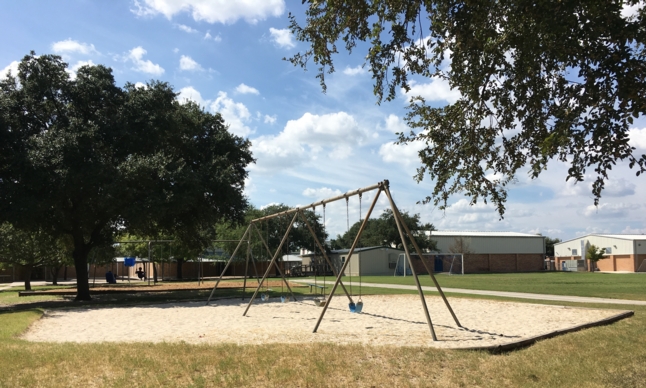 TENTATIVE ROUTE MAPS, Part I & Part II
Click Here for Mannti's narration (PDF) while he & Kellis plotted the course for our bike route last Sep.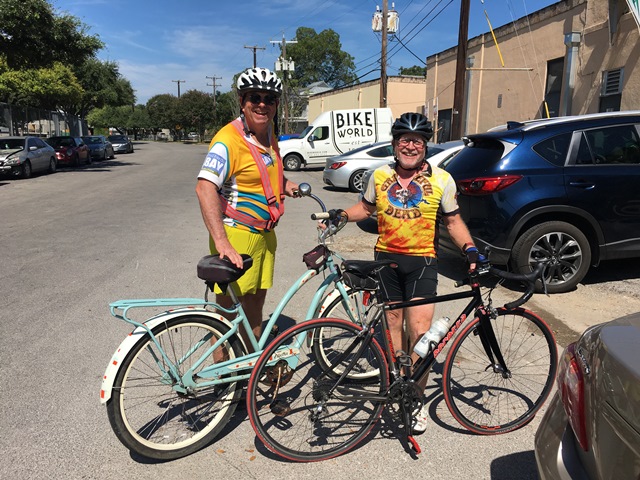 The route is approx 7.25 miles; and we will make several stops along the way.
1st half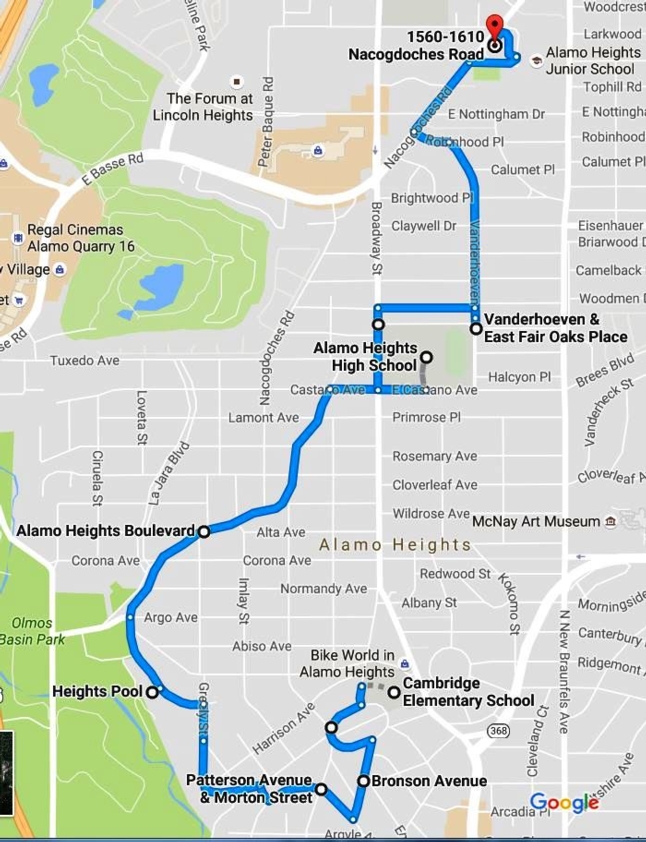 2nd half