Alamo Heights High School
Class of 1971
Saturday November 5, Lunch
LUNCH provided by Cheesy Jane's Mobile Food Truck
Refresh your browser to see updates
Photos are posted on our private shutterfly share site
Link: https://ahhs71.shutterfly.com/45threunion/363
The weather held nicely for our outdoor lunch at the school. Cheesy Jane's was delicious as usual. We had about 40 folks, including class members and families.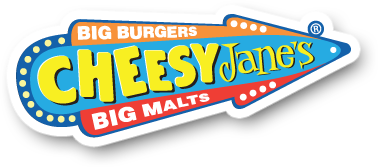 Our tables & chairs were out in front of the school, and the food truck parked over by the Auditorium.
Big THANK YOU to Tressa who managed the check-in table and ticket sales.
AHHS CAMPUS TOUR
After lunch, 15 of us toured the buildings and grounds of our alma mater, led by our TOUR guide, classmate, Mary GARCIA Cortez, who also works in the Attendance Office AHHS.
KUDOS MARY, THANK YOU for a fun & informative tour.
Photos on our SF site: https://ahhs71.shutterfly.com/45threunion/404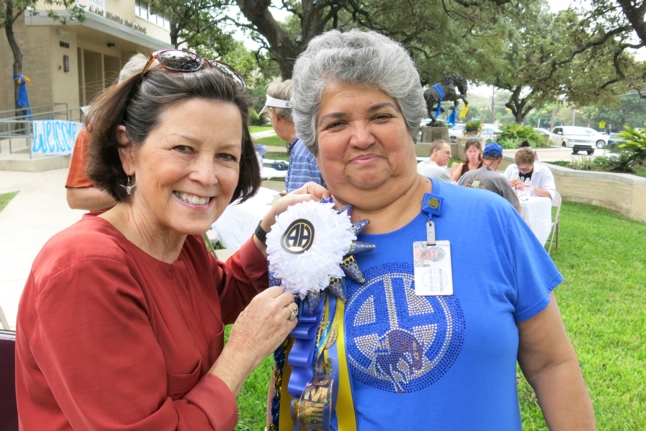 Mr Paul Foerster had planned to join our tour. View Mr. Foerster's Notes and Map, noting the changes and improvements since we left in '71.
Click to open 4 page PDF AHHS Class 0f 1971 Reunion—Campus Changes, 2016
by Paul A. Foerster, Teacher Emeritus of Mathematics
Lunchers (40)
Tressa LYNN Billings - check in table THANK YOU TRESSA!
Toni Schmid
Gordon Stevenson
Gary Gates, and son, Nickoli Gates
Mary Garcia Cortez - our fab tour guide THANK YOU MARY!
Barbara CARRINGTON Johnson & Rudd Johnson
Eric & Phyllis Renth
Joann Hunt Doyal
Joe Cohen
Doug & Jan Barnes
BooBoo (Mary) Jockusch Reynolds
Kellis Chandler
Mary Vance Tollson Jones
Bubba Groos
Mike & Karen McNish Lyman
Mannti & Blanca Cummins & 2 family members
Mary O'Neill Kimball & John Kimball
Bill Harshaney
Day Doughty Smith & Paxton Smith
Peggy & Joe P
Winifred RESER Bishop & 4 guests
Steve Muegge
Suzy Sledge
Almeda Doughty Hodge, LANGUAGE TEACHER
Kent Quereau