Alamo Heights High School
Class of 1971
In Memoriam
Edmund Eickenroht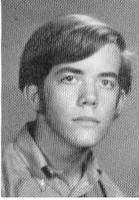 Edmund Yancey Eickenroht
Our Class Valedictorian
September 3, 1953 ~ September 29, 1980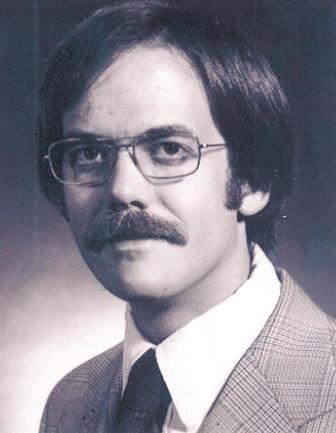 Parents: Mr. and Mrs. Marvin Eickenroht
Brother: Marvin Bates Eickenroht
Graduated Summa Cum Laude, Rice University 1974. Member Sigma Pi Sigma National Physics Honor Society
Graduate Work: in Physics at the University of Texas, Austin
Attended: University of Texas Medical School in Dallas, TX. He was in his last year of medical school when he was killed - struck by an automobile in Huntsville, AL, where he was to interview for a residency program.
Obituary: Edmund Yancey Eickenroht, born September 3, 1953 in San Antonio, Texas, died September 29, 1980 in Huntsville, AL. Graduate of Alamo Heights High School in 1971, graduate of Rice University, Summa Cum Laude 1974; he was a member of Phi Beta Kappa, Associated with Southwest Research Foundation 1975; attended University of Texas in Austin, graduate work in Physics, entered Southwestern Medical School in Dallas in 1977, and was a graduating senior, he was a member of the Alpha Omega Alpha.
Survived by mother, Mrs. Marvin Eickenroht, Ingram, TX; half brother, Marvin Bates Eickenroht, Houston, TX; Great Aunt and Uncle, Mr. and Mrs. Ellis M. Wilson, Sr., San Antonio, TX; Godparents Dr. and Mrs. Franz Stumpf, San Antonio.
Private funeral services at Goetz Funeral Home, Seguin, TX with burial in San Geronimo Cemetery in Seguin, TX. Arrangements by Goetz Funeral Home, Seguin, TX.
Remembering Edmund ...
A note on Edmund Eickenroht (class valedictorian): My earliest memory of Edmund was in first grade at Cambridge (1959-1960). We were not in the same class, but I remember seeing his mother standing in the hallway every day a few minutes before school was over. She came to his classroom because Edmund wore leg braces (as I recall, he had some form of bone disease). We did not know each other very well until 6th grade (Mrs. Myers' class) where Edmund always seemed to get an A+ on assignments and tests (that was a fairly "smart" class - I remember taking on other classes in arithmetic "races" and I don't think we ever lost). We remained friends through high school and had some contact through the college years, but we had basically lost contact when I received a phone call from Larry Williams in Sept, 1980. He told me Edmund had been killed (hit by a vehicle while crossing a street, if my memory is accurate). My parents sent me his obituary from the North San Antonio Times which listed some of his academic achievements including being a "graduating senior" from medical school. I filed it away, but retrieved it recently now over 20 years since his untimely passing. And I'm left with the same questions today that I had in 1980: What could he have accomplished? What could he have contributed? ~ Andrew Wetz, July 2001
I wish I had a copy of our commencement address. I actually ripped it in half pulling it out from behind my gown on graduation night, because I was so nervous! Some bittersweet memories really --- I know we thought we were so radical and controversial and that speech was a forum for those really important issues, like hair length and dress codes! What a lawless bunch of rebels we were! I miss those days --- and I miss my friends --- my valedictorian was Edmund Eickenroht and my speech writer and soul mate was Mac McSwain --- They've been gone awhile now, but maybe they'll come join us, too (at the reunion) --- at least in spririt. ~ Roy Campbell, summer 2001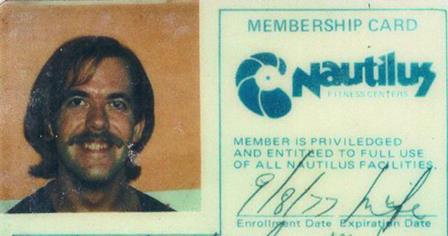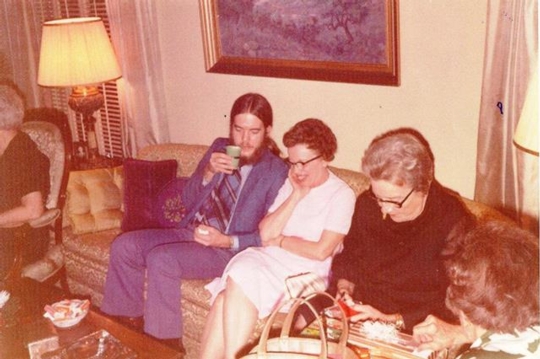 AHHS Accomplishments
Student Council; Principal's Advisory Council; President, Mu Alpha Theta; National Merit Semi-Finalist; National Honor Society; Letter in math and science; Nominated Most Representative Senior; Rensselaer Medal; U.I.L. Science Contestant, 2nd in State; 1st at Andrew's Contest; 1st in National Math Contest; 1st in Chemistry Society Contest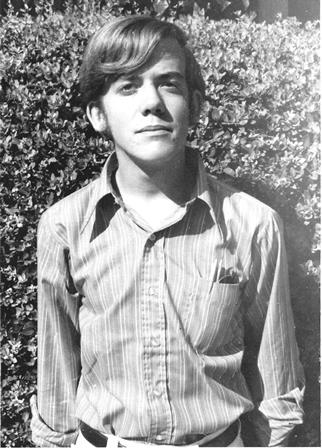 below: Edmund with fellow "einsteins", Bud Wiedermann and Leighton Ku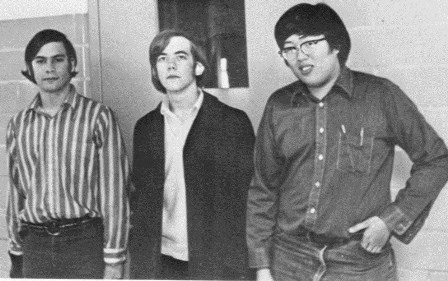 President, Mu Alpha Theta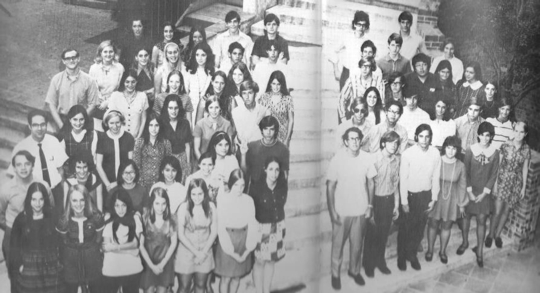 National Merit Semi-Finalist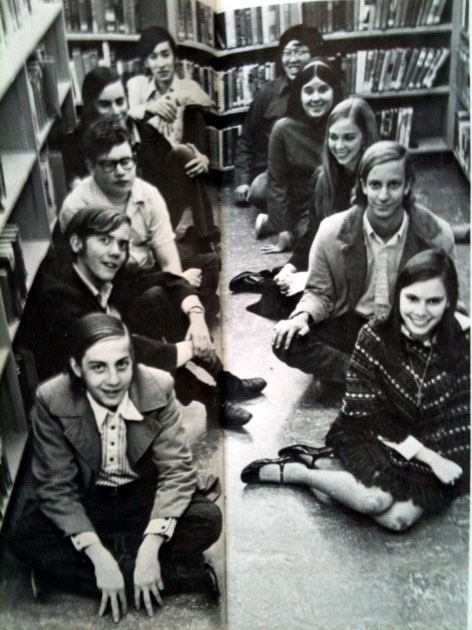 Nominated for Most Representative Senior Boy