Alamo Heights High School
Class of 1971
In Memoriam
Michael G. "Mike" Fisher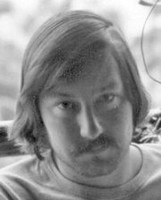 Mike Fisher
Michael G Fischer
December 18, 1953 - February 5, 2005
Click here to view loving Tributes, family Photos, Slides, and a Memory Film of Mike (compliments of Making Everlasting Memories, L.L.C. www.mem.com)
Obituary from San Antonio & Express News 2/8/05
Michael G. Fisher, son of Jack F. and Mary C. Fisher, was born on December 18, 1952 in San Antonio, Texas. Michael went to be with the Lord on Saturday, February 5, 2005, passing quietly in his sleep at the age of 52. Michael grew up helping his father and brothers develop the family auto body business; and eventually shared ownership after their father's passing.

Mike was a loving and devoted father, son, brother and uncle. He had a witty sense of humor and always brought laughter to any situation, creating a warm bond among members of any group. Mike was a generous man, often bringing friends who where alone on holidays to his family gatherings. He was quick to share his own shortcomings, struggles and spirituality with others, and was very active in Alcoholics Anonymous, helping many people through the years. Other interests included collecting memorabilia, reading, computer programming and stimulating conversation with family and friends.

Michael was preceded in death by his father Jack Fisher and his niece, Corrie Fisher. He is survived by his two sons Shane and Travis Fisher and their mother Diane; his mother Mary Fisher; brother and sister-in-law John and Robin Fisher; sister and brother-in-law Cathy and Ron Somody; brother and sister-in-law Mark and Dorothy Fisher, and many loving nieces and nephews.
---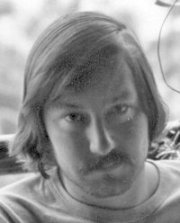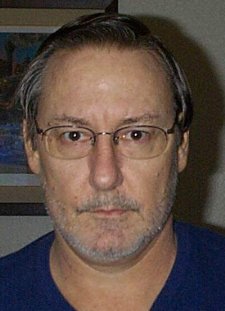 1971 Vocational Industrial Clubs of America - Chapter 255
Mr. Cope Sponsor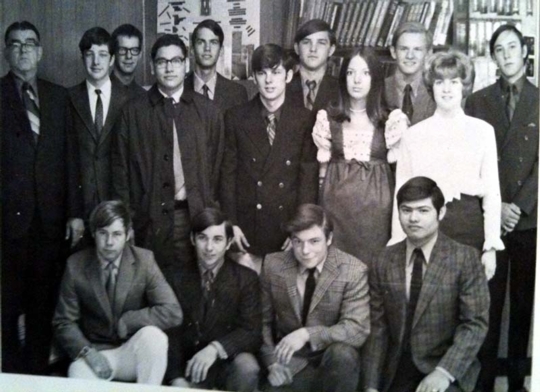 kneeling L-R: Thomas Kita, Ken Manhoff, John Moses, Eddie Gonzalez
middle row L-R: Guy Cope (sponsor),Tom Geis,?, John McGouge, ?, Kathy Duggar
back row L-R: ?, ?, Guy Ruff, Glen Mike Sargent, Michael Fisher
(Note: we have also lost John Moses)
Michael Fisher 30th Reunion BIO, written by Michael in summer of 2001 ~

I was in the automotive business for years. I ended up with a couple of collision repair shops and sold out to a national consolidator a few years ago. They pay me a healthy rent and a note payment, so I guess I am retired, and am now in Real Estate.
What have you been doing for last 30 yrs? Taking too many forks in the road, too many detours. Its a long way around the end to get back to where you really are.
Who are you? A child of God.
What do you do in your spare time? Work out, mess around with website, Movies, Dinner Out, Videos, Photography, Collecting, cooking.
What is important to you? Happiness
What is your advice to your children? I have more luck getting a stranger off the bus to listen to my advice.
Did you serve our country in the military, war and if so, what were your experiences? NO. Vietnam protestor. Now that I'm 48, I LOVE the draft!
What adventurous thing(s) have you done? Lived this life to the fullest
What are you most proud of? My Spiritual Life, My Children
Greatest accomplishment(s)? Survival
---
Memories of Mike ~
Mike was divorced and had 2 sons that he left behind. Growing up he was your typical kid from a Catholic School background and had many interests. He attended Heights and some of his best friends were Raymond Kezar and The Caballero boys. Alot of times , we all just ran around in a big group. He lived down the street from me, and we attended the same Catholic grade school (St. Peters) and his sister Cathy and I were the same age and best friends back then. Mike and I began dating at Cathy's wedding reception, and although we didn't last as a couple , our friendship did, often speaking through out the years and remembering "the old days". Our Parents were friends as well. Mike married Diane Fitzgerald (AHHS 1972 Grad) and they had 2 boys. Mike was a great guy with a huge personality, and was very charismatic. He could charm just about anyone! And I am sure that he will be truly missed. Mike passed away in his sleep and I am sure he is resting peacefully.
There is so much to say about Mike but I just give you some highlights of his adult life. He loved being a Dad, and my heart breaks for his kids. ~ Rita (Tarrillion) Lambrecht, Ursuline Class of 1972 ~ A Friend
(Rita attended AHJS and AHHS through freshman year, then transfered to Ursuline and graduated in 1972.)
---
It is amazing how parallel lives occur. I remember Mike from St. Peter's in Sister Emar's class and the years I went there through 4th grade. I wasn't sure it was him until I saw the telltale "dark tooth". Somehow we never connected again at Alamo Heights as I never knew he was there. Nor did I ever connect about the body shop, despite the many times I was there working for USAA.

But, for the boys, I will relate the fun things we did at St. Peters. Like taking our sharpened pencils to the playground to defend ourselves in case the Cubans came after us during the Cuban Missile Crisis. We would play "WAR" across the playground (now the parking lot on Barilla) all during recess. I remember your dad would always do something funny, much to the frustration of whatever teacher we had.

I was pretty shocked to get an email through high school friends as I recognized the name immediately, but I just lost touch after I left St. Peters, but I have all these years recalled your father fondly, along with all the old St. Peter's gang, Jesse Rodriguez, Bill Rodriguez, The Willingham twins, the Bauml twins, Karen Wetzel, Karen Spitzer, Karen Kotowski, Magda Canales, Kathy Block, Michael Gately and lots of others. And, of course, no one teased me when Father Flanagan (now Bishop Flanagan) called role---- "Max Wier the Turd." Of course Mike never made fun of that! Yeah, right!

I only have fond memories of him from so long ago and I regret we never made connections again. ~ Max Wier, III
---
Post-note: Mike's passing was difficult for many people and quite a shock. The tragedy didn't stop there. Several months later, Mike's son, Shane, died a sudden and unexpected death. Mike's brother, Mark also lost a son after previously losing his daughter as well.

The Class of '71 sincerely hopes that this dear family finds peace in spite of the tradegy and sadness they have endured. We keep you in our prayers.