Alamo Heights High School
Class of 1971
In Memoriam
Gary Flippo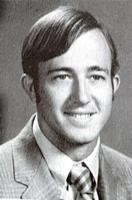 Gary Lynn Flippo
December 14, 1950 ~ October 2, 2021
Obituary (shared by Gary's daughter, Rachael)
Gary Flippo, 70, died in Henderson, Nevada on October 2, 2021. He died of complications from knee replacement surgery. He joins his wife of nearly 25 years, Donna (Henninger) Flippo and his favorite "empty nest kid" Oscar Mayer, the Weenie Dog. He is preceded in death by his father, mother, and his brothers Bobby Ray and Ronnie Dowell.
Gary was born December 14, 1950 in Comanche, Texas to Billie Jo (Kirkland) and Robert Dowell Flippo. Growing up in San Antonio, Texas, Gary was a proud graduate of the Alamo Heights High School Class of 1971. After graduating high school, he joined the US Air Force. He was sent to Vietnam and served as a Weapons Mechanic until the end of the war. Gary earned the Viet Nam Service Medal

He forged many lifelong friendships including his friend Bob Beaudro. Their friendship has lasted over 50 years and they shared a love of car racing, casinos and football.
Gary's interests: Travel, Texas Longhorns, Dallas Cowboys, Vegas Golden Knights, San Antonio Spurs, Casinos, Drag Racing
Gary is survived by his 3 children and granddaughter. His children Rachael & Robert from his marriage to his first wife Diana (May). In 2020, Gary was united with Jackson born in 1971. Jackson found Gary and our family through Ancestry DNA. We are truly blessed to have Jackson as a member of our family.
He was the proudest Pop-Pop in the world. His beloved granddaughter Avery Lynn was his greatest gift in life. Gary spent many hours taking her to school and to her volleyball & swimming practices. They shared a love of donuts, Sonic ice cream, and sweet tea.
Gary has one surviving sister Elizabeth Rodriguez Adams of Las Vegas, Nevada. He is also survived by son-in-law Janson Howell, daughters-in-law Allison & Jessica, sister-in- law Flo Flippo Hopkins and numerous nieces and nephews.
Military Interment is scheduled at Ft. Sam Houston National Cemetery in San Antonio on Nov. 4th, 2021.
A Celebration of Life Gathering was held Friday November 5th in New Berlin, Texas.
Online Tributes can be found at My Keeper https://www.mykeeper.com/profile/GaryLynnFlippo
In lieu of flowers, please send memorial donations to:
New Berlin Volunteer Fire Department https://paypal.me/nbvfd
K9s for Warriors https://k9sforwarriors.org/
---
Online Tributes can be found at My Keeper https://www.mykeeper.com/profile/GaryLynnFlippo
After graduation, Gary served in the United States Air Force for four years
Gary lost his wife, of 24 years in 2012. Donna's Obituary
Please send your memories of Gary to Toni, or sgin in and Post in Comments below.
---
High School Years: Junior Varsity Football (3), Varsity Football (4), A Club (4)
(below) #Senior Year Varsity Football #23 - 1970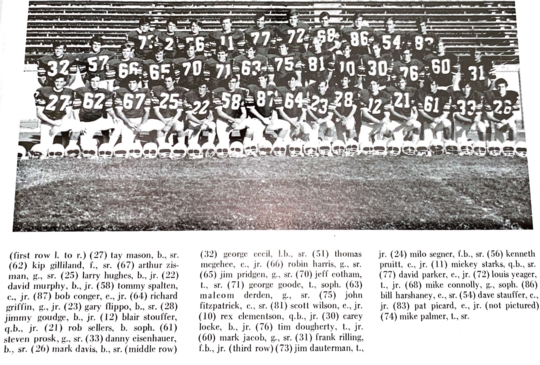 (below) Junior Varsity 1969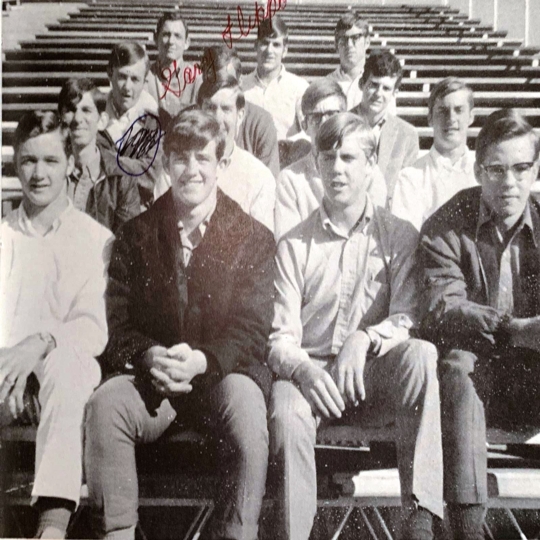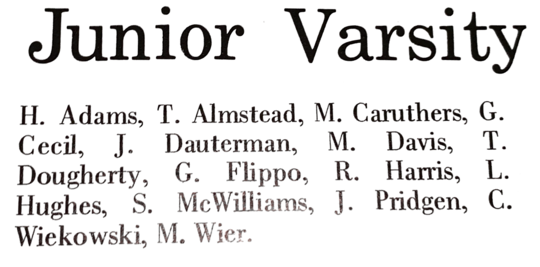 below Freshman Football, Gary is first row, center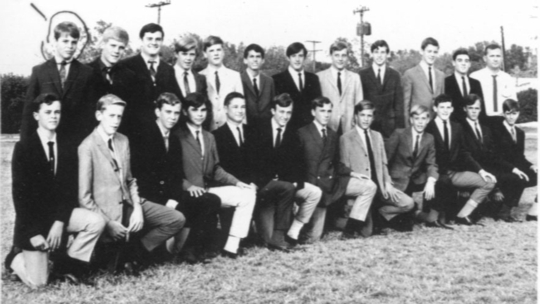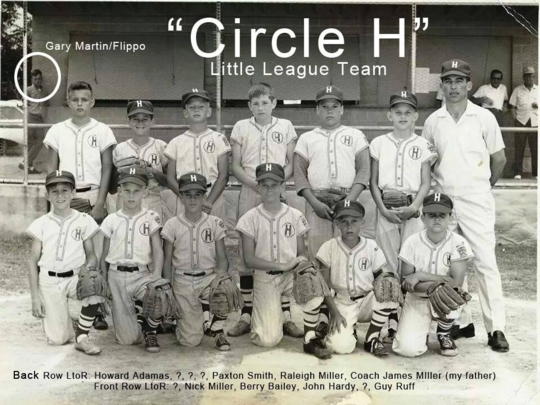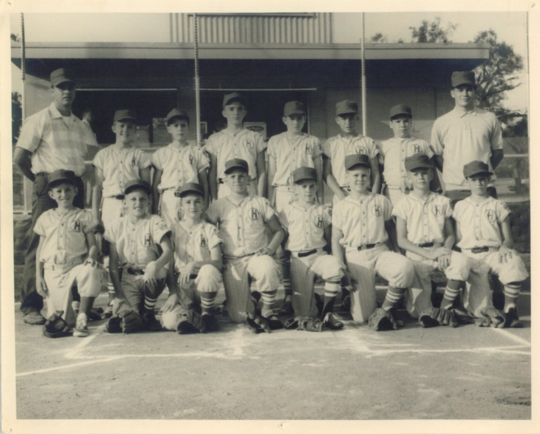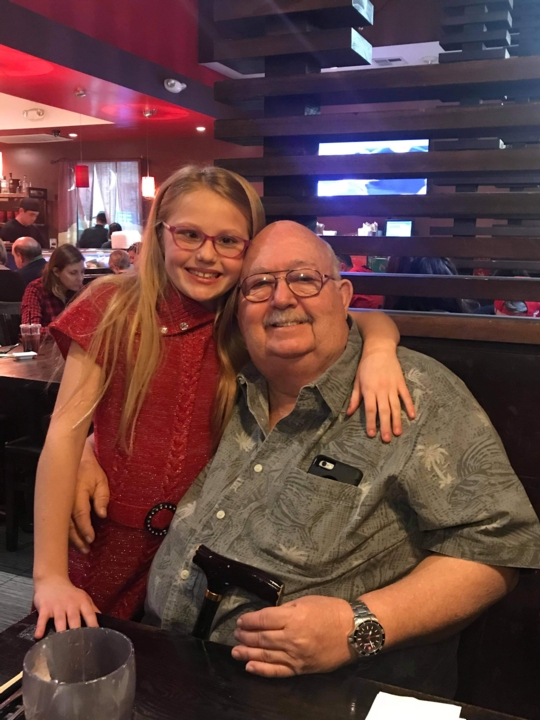 Gary with his pride and joy, granddaughter Avery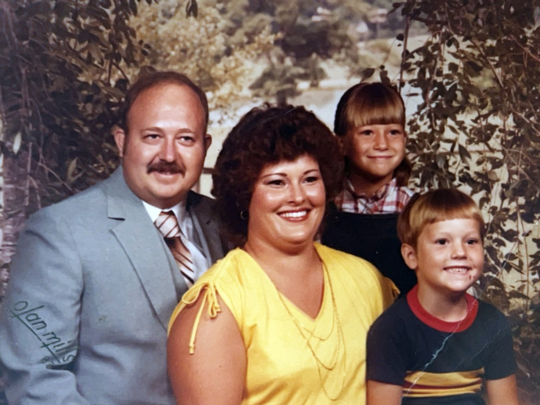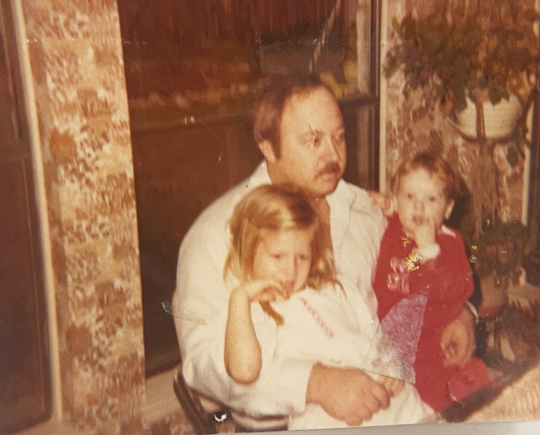 Gary with his daughter and son - approx 1978
below are photos provided by the family