Alamo Heights High School
Class of 1971
In Memoriam
Valerie Riley (Fisher)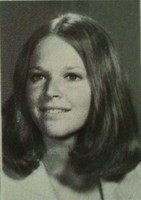 Valerie Lynn Riley Fisher
September 5, 1953 - April 26, 1993
Born September 5, 1953 and passed away April 26, 1993
Dallas, Texas Gravesite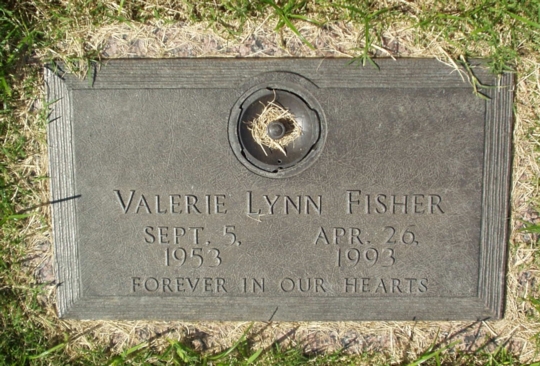 ---
Valerie's son & daughter, Jonathan & Aimee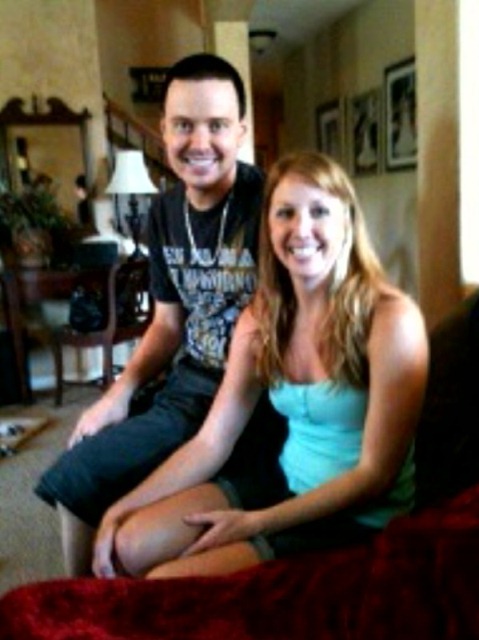 From Valerie's sister, Debby, July 2011
".... she (Val) found in the paper before she died ... a poem that she really loved and felt stongly about."
"Do Not Stand at My Grave and Weep", Author Unknown
Do not stand at my grave and weep,
I am not there, I do not sleep.
I am a thousand winds that blow;
I am the diamond glints on the snow.
I am the sunlight on ripened grain;
I am the gentle autumn's rain.
When you awaken in the morning's hush,
I am the swift uplifting rush
Of quiet birds in circled flight,
I am the soft star that shines at night.
Do not stand at my grave and cry.
I am not there; I did not die.
She was a believer in not going to bed mad, always say I love you, etc, etc. She was a lover of life, family, friends, pets, you name it, she was a friend to all and had many of them. It is almost shocking that she has been gone over 18 years... Debby
A Letter for our Memorial Book, written in 2001 by Val's sister, Debby
Valerie met her future husband, Michael, in Sacramento CA, where they dated for two years and were then married in June of '74. After Michael's graduation from Brigham Young University, they settled in the San Diego area. After eight years of marriage, Valerie and Mike were ready to start their family. In June of '82 her daughter Aimee Lynn was born and two years later, July of '84, Jonathan Bradley made his debut. He was definately a sight to behold, as he was the seventh, last, and only grandson born to our parents, John and Jody Riley.
Through the years, even though they lived so far away, we always managed to see each other every year. I would be us going to San Diego, or them coming to Richardson, a suburb of Dallas, where my whole family evenually ended living within a two-block area. Holidays were always a fun time of year, especially with seven grand children running around.
Mike was always so very good about planning surprise trips twice a year for the two of them. It was after a very special trip to Spain in April of '91, that Val noticed an annoying cough. She couldn't seem to throw it. At the same time she was getting very excited as she had started receiviing all kinds of information on the Class of '71's twentieth reunion. She had told me of her excitement about this reunion, because she couldn't wait for Mike to meet friends from her past.
In June of '91 Val went to thd doctors office where they did a chest x-ray. After a few more testes were confirmed, we knew the results were not good. She was diagnosed with non-hodgkins lymphoma. I will not even dignify this horrendous disease by capitalizing the letters. Valerie was so brave during her illness. She was put through chemo. She tolerated radiation. And she was strong enough to go through bone marrow transplant, all for the love of her family. The disappointment of not being able to make her class reunion, the 20th, was readable all over her face.
Christmas of 1992- What would you have me say? We knew it would be our last. On December 3rd, my dad's birthday, she was diagnosed as terminal. We spent a great deal of time together sharing stories, kissing our kids, and as they were leaving to go home to San Diego, thinking we would never see each other again. However, Val, when she got home to San Diego, could not stand to be separated by that many miles. She came to Dallas with her two children and Mike stayed to sell their home and his successful pharmacy business. She moved in with me, her sister Debby, and my family. It was teh best of times and it was the worst of times. Where have we heard that one? But oh, my, was it the most educating experience of my life. We became very close again, as the sisters we once were. The ones that started grade school at Cambridge Elementary. Oh the stories that came out of those lst 4 months. I wouldn't trade that time for anything. As for Valerie, I will say this: SHE FOUGHT THE VALIANT FIGHT AND SHE DID IT WITH DIGNITY.
Valerie Lynn Fisher died on April 26th, 1993, at 2:30 in the afternoon. I was an absolutely beautiful day, for an absolutely beautiful and loving human being. And on her headstone it says it best: VALERIE LYNN RILEY FISHER, "FOREVER IN OUR HEARTS."
Please forgive me if this is not written correctly, I was never a very good writer, but I hope this gives you a little insight on Val's Life. She lived it to the fullest. She has been everywhere and experienced many, many things. My best to you all and congratulations on your 30th Reunion. Enjoy it and ebrace each other.
Love, Peace, and Joy
Debby Riley Smitherman
Class of '70
AHHS
---
A Loving Tribute by Greg Stouffer

Valerie Riley was my girl friend for two years. I met her on a blind date set up by my good friend Jack Ewing. He had a date with her sister Debby and we met at their home near Antonian High School in 1969. When I first met her I was mesmorized how stunning this beautiful red head was. I could not take my eyes off of her. She was so easy to talk to and loved to laugh and was a lot of fun to be with.

I had dated a number of girls, but this one knocked my socks off. I was in love.
After my senior year her father a commercial Pilot for Saturn Airlines was transferred to Sacramento California. I was fortunate to travel with them as they drove out to their new home. Valerie, Debbie her sister and her brother John adapted to the California lifestyle of going to the beach and all of the benefits for being in that beautiful state.

In 1971 Valerie went to High School for her Senior year in California as her sister and my dear friend Debby went to Southwest Texas Sate in San Marcos. Valerie would come visit sometimes and ended up there during my sophmore year. She was able to graduate with her Class of 1971 at Alamo Heights. By 1972 , we were no longer together and with her personality and beauty she never had to worry about a boyfriend. She could pick and choose anyone she wanted. She was dating a guy who belonged to the Delta Tau Fraternity and they produced their annual Calender of the 12 most beautiful girls on campus in Bikini's. Valerie was the only one chosen for two months in the calender. I think the calender set a record for their fund raising that year as they sold out in less than one week.

Valerie went back to Sacramento and married a guy she had dated some her senior year named Mike Fisher in 1973. The were married for twenty years and enjoyed playing tennis together. He was studying to be a Pharmacist and she supported him while he finished his education.

During that time they had two children Aimee and Jonathan. Valerie was sick with Cancer when Aimee was just eight years old and Jonathan was just a baby.

Valerie made the most of her time on earth and had great faith and courage during her fight with Cancer. Her sister Debby and husband Mark took care of her during this time as she moved with the family to Dallas to be with her parents and siblings Debby and John.

I have only had the pleasure of meeting Aimee who is as beautiful and as smart as her mother and has red hair.. Valerie would be proud. Jonathan I hear has red hair and very intellectual. I know she is smiling down from Heaven still watching them.

She is truly missed by all who had the pleasure of knowing her and loving her. ~ Greg Stouffer
My Childhood Friend, by Jo Sewell McMaughan
How do you put into words what it is like to have your childhood best friend die? Valerie and I lived across the street from each other and we were best friends. We lived at each other's houses. Her family was my family, my family was her family. Then she and her family moved to Maryland. I was devastated. When her family moved back to San Antonio, we picked up where we left off. We remained best friends throughout high school and when she went to San Marcos to go to college, I would spend weekends with her. While we were in high school, she and her family moved again. This time to California. But she came back to finish high school at Alamo Heights. She got married on my 21st birthday and I was a bridesmaid in her wedding. She moved to California again, this time with her husband. My husband joined the Army and we moved everywhere else. Valerie and I wrote back and forth some, but lost contact after so many moves. I did manage to talk with her on the phone after she had been diagnosed with cancer. I was living in Alaska at the time and she was in California. We talked about how great it was having each other growing up. We talked about being best friends and how much we would like to see each other again. I was in Alaska when she moved back to Texas and I was living in Alaska when I got the phone call that she had died. I still dream about her. In my dreams she is living in California but has come to San Antonio to visit. I try to get her to move back to San Antonio so we can see each other all the time again. But deep down inside I know that she is dead and won't be coming back. She died when we were 39 years old. I miss my friend. ~ Jo Sewell McMaughan
2000, Valerie's children, Jonathan & Aimee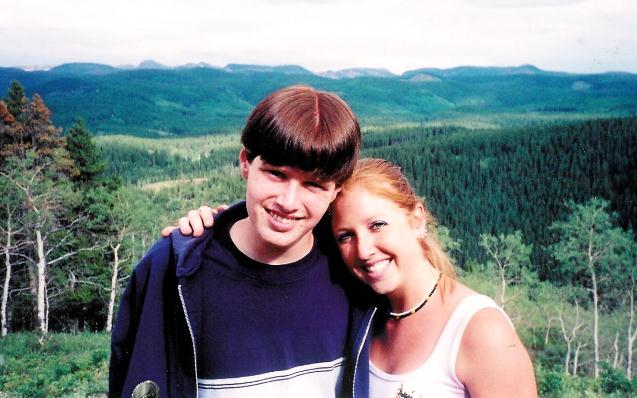 1992 with Jonathan and Aimee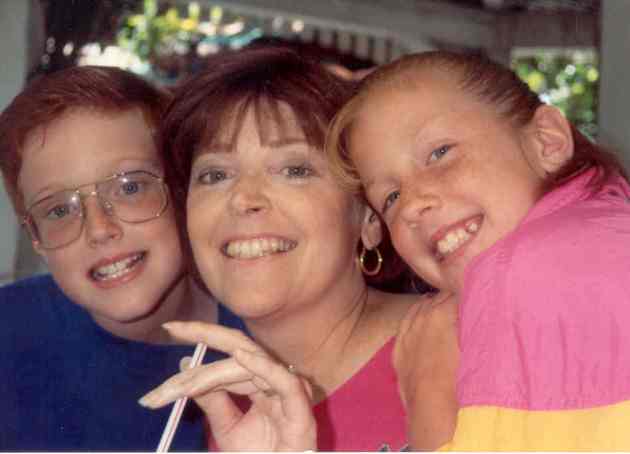 1992 - Birthday Girl Valerie surrounded by Family and Friends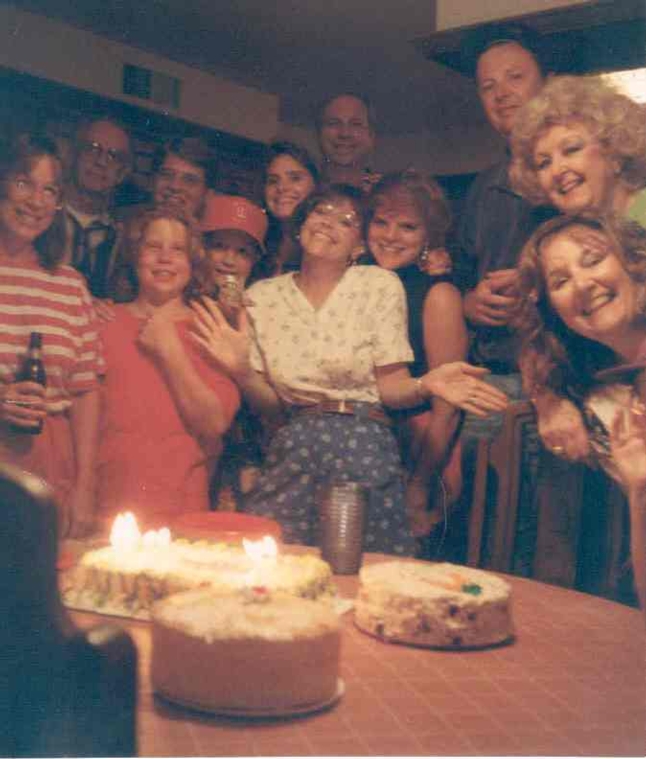 1991 ~ Beautiful Valerie!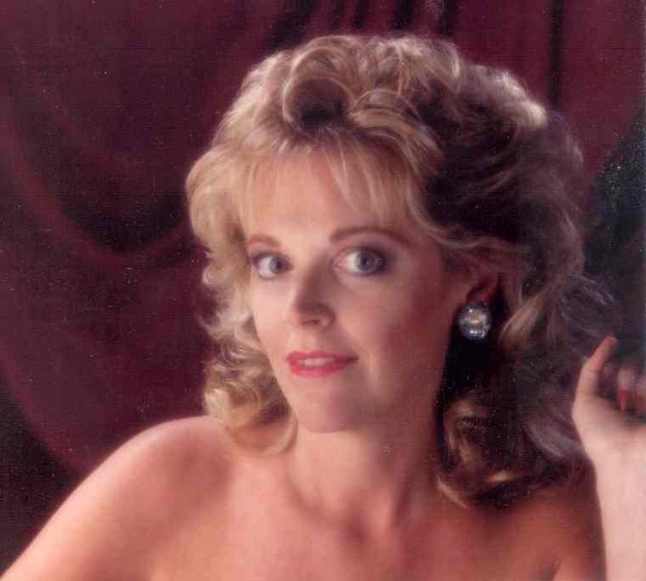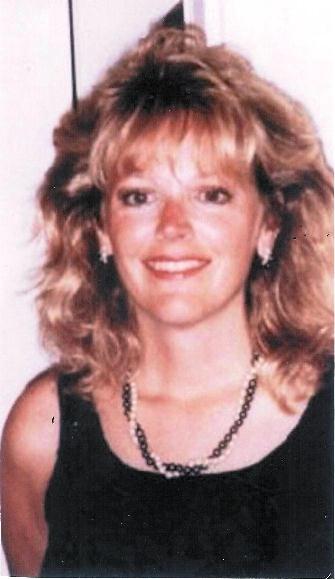 sisters, Christmas 1991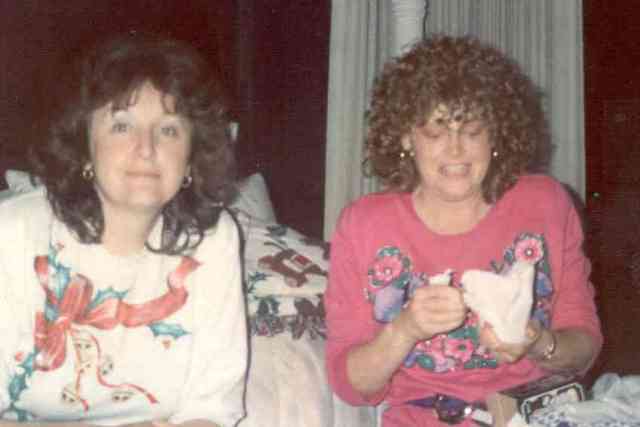 Jonathan and Aimee, Christmas 1991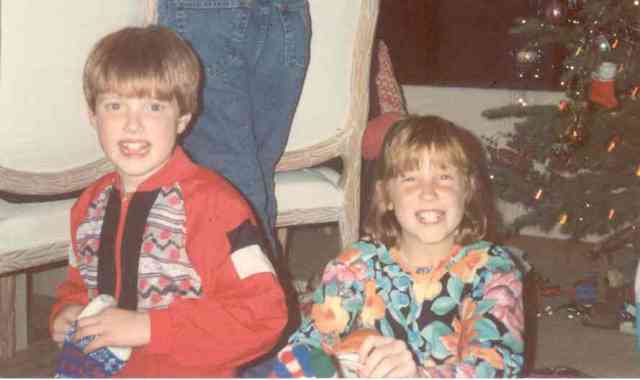 Senior Accomplishments and Interests (from Olmos 1971)
Chaps 1,2; Spurs 3,4; Alamodels 1,2; Los Amigos 3; Art Club Sgt at Arms 3; Student Council 3,4; Geology Club 3; Safety Council 3; Spanish National Honor Society 4; V.O.E. 4; Leadership Class 4; Service Club 4
Leadership Class, pg 208, Olmos 71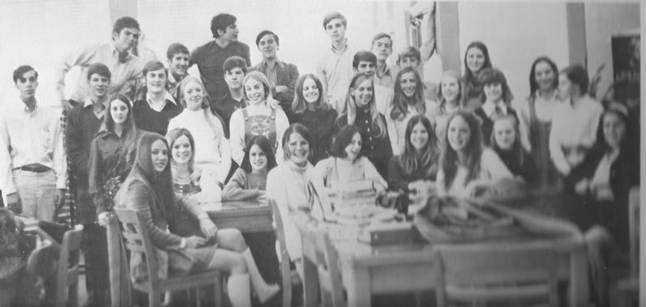 Spanish National Honor Society Senior Year - Pg 205 Olmos 71