Alamo Heights High School
Class of 1971
In Memoriam
Kris Samuel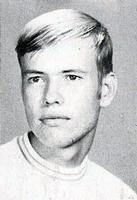 Kris Lane Samuel
December 4, 1952 - September 19, 2019
San Antonio, Texas | Age 66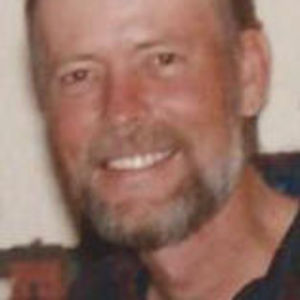 Kris Lane Samuel passed away on September 19, 2019 at the age of 66. Kris was born on December 4, 1952 in San Antonio, Texas to Arthur and Jeanette Samuel.
Kris was an outstanding athlete in baseball and track. He graduated from Alamo Heights High School in 1971 and enlisted in the United States Army where he served honorably in the military police for two years. Upon his discharge from the Army, Kris returned to San Antonio and worked for the family business, Tripro Manufacturing, building restaurant tables and custom furniture. Kris continued to be involved in the restaurant industry and worked for Top of the Table until 2002. Kris then went to work for S & S Properties where he worked in the maintenance department until he retired in 2013.
Words cannot describe how much Kris loved being outdoors. He was an avid hunter most of his life hunting in West Texas, Colorado, Idaho, and Montana. A group of family and friends would travel to West Texas the day after Thanksgiving every year to hunt. This tradition continued for over 30 years. He spent countless hours at his hill country get away, Lutherland, just outside of Medina, Texas where he enjoyed tending to his deer feeders, fishing, visiting with neighbors and driving around in his 1948 Willys Jeep.
Kris enjoyed skeet shooting and participated in many local, state and national skeet shooting competitions for many years. He later enjoyed his role as a skeet referee and traveled throughout the state of Texas. He served as President of the San Antonio Gun Club from 1991-1992.
Kris is preceded in death by his parents, Arthur and Jeanette Samuel. He is survived by his loving wife of 38 years, Debbie, his brother Chuck Samuel and wife Willard, his sisters Judy Preissig and husband Randy, Jeanne Moore and husband Larry, brother-in-law David Mueck and wife Melissa and many loving nieces and nephews. Debbie and Kris were married at Concordia Lutheran Church on June 6, 1981. Kris will be loved and missed forever by everyone who knew him.
A Memorial Service will be held on Friday, October 4, 2019 at 10:30 a.m. at Mount Calvary Lutheran Church, 308 Mt. Calvary Drive, San Antonio, Texas 78209. There will be a gathering of family and friends following the memorial service at the VFW Post 76 on 10th Street, San Antonio, Texas.
In lieu of flowers, a remembrance can be made to a charity of your choosing.
---
Please post memories below, or email toni memories and photos to toni.schmid@gmail.com
---
Kris and I were really good friends. I think first person that I got into a fight with at Woodridge after we moved here from S .Texas. Somehow most of us got thru all our hoodlum ways. We stayed in touch for a long time. About twenty years ago we went separate ways.
Kris was drafted into the military. He seemed to always have a black cloud over his head, so when the draft numbers came out, guess what, his was #1, (mine was like #65), so he had no choice. When he came home for his leave, a bunch of cars and motorcycles went out by the cemetery on Nacogdoches (road to my shop) no traffic back then, and we had some street races, very common back then, Kris was parked in the driveway of the cemetery, some drunk old Col. was coming down Nac., crashed into Kris, broke his leg, So I told him we all had to get out and I would go and call the cops and get help. They hauled him off to Brooke ARMY; I went to see him the next day, as they had him in a leg cast already. Well about couple days later they found out that they set the bones crooked and they had to remove the cast relocate the bones. He had to stay home for quite a while. I always told him that he being an MP was like a Fox guarding the chicken coop.
He was a good athlete, for sure; same for Garry Samuels. We all played football at Woodridge, Junior High and 9th Grade. Kris, Garry and I went all high, I think. Kris was also a really super shooter. At the Olmos Gun Club he was an instructor until someone dared him that he couldn't shoot some geese very high up. He blasted one out, well the wrong people found out, he got into some real trouble, and banned for life. You never wanted to dare him. I could share stories for hours. His sisters loved him to death and I never wanted to say anything bad in front of them.
Alcohol and his temper came between us .... I probably have not talked to him in twenty years. I had tried for years to talk to him about all the problems; he didn't want to hear about, so I just chose not to be involved any longer.
He really was a good, hard working person down deep.
- Gary Gates
---
https://porterloring.tributes.com/obituary/show/Kris-L.-Samuel-107565129