Alamo Heights High School
Class of 1971
In Memoriam
Tracy Nelson VIEW PROFILE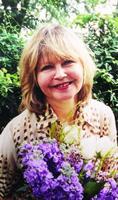 Tracy Spain Nelson
September 22, 1953 – December 16, 2020
Tracy transfered out prior to our graduation. Please post your memories of Tracy.
Tracy Spain Nelson
Boerne Star Obituary
September 22, 1953 – December 16, 2020
Tracy Spain Nelson was born to Robert and Velma "Dee" Nelson on September 22, 1953, in San Antonio, Texas. Tracy passed away on December 16, 2020, at Town and Country Nursing and Rehabilitation Center in Boerne, Texas, at the age of 67. She was welcomed into the arms of her Heavenly Father and beloved parents, Bob and Dee Nelson.
Tracy is survived by her loving daughter, Stephanie Spain Hutchinson of Austin, Texas; her former husband and long-time caregiver, Gary Charles Hutchinson of Kerrville, Texas; brother James (Jim) Nelson of Leon Springs, Texas; sister Jean (Jeanie) and husband Gary Gorden of Fair Oaks Ranch, Texas; sister Bobbie (Bebe) and husband Axel Charpentier of Helsinki, Finland; many nieces, nephews and cousins; and former mother-in-law Chris Hutchinson of Kerrville, Texas.
After graduating from Center Point High School, Tracy attended San Antonio College where she studied design, creative graphic arts and drawing as well as real estate. Her interest in real estate led her to a career in the public relations and service industry where she excelled in property management for 20-plus years. Serious health issues prevented her from continuing her career at an early age.
Prior to her lengthy illness, Tracy enjoyed several hobbies, including reading, traveling, baking, inscribing a personal cookbook (which had been inspired by her mother, Dee), going to estate sales and tending to her darling pups, Sadie, Gizmo and Kirby. Tracy attended the Boerne Methodist Church services and special programs conducted at Town and Country.
The family is grateful to Town and Country Nursing and Rehabilitation Center for their many years of care and comfort as well as to Alamo Hospice for their service and compassion during Tracy's final days.
Due to the COVID situation and travel restrictions, a memorial service is planned for a later date.
In lieu of flowers, please feel free to donate to the American Diabetes Association, the American Heart Association or the American Cancer Society.
https://www.boernestar.com/article/obituaries/tracy-spain-nelson
Click here to see Tracy's last Profile entry.