Alamo Heights High School
Class of 1971
50th Reunion 2021
Please check back in a few months for updates
Refresh your browser to see recent updates. Please bookmark this page.

SAVE THE DATE! October 2021
50 Year Reunion AHHS Class of '71
Welcome '71 Class Members, Teachers, and fellow Elementary & Jr School Classmates 1959-1971, our childhood friends who transferred out and did not graduate with us.
♫ ♪ Moody Blues ♫ Jefferson Airplane ♪ Hits of the 1960s ♪ ♫
What would Hal say? click here to find out

TENTATIVE DATES: weekend of Oct 23 or Oct 30
BEFORE hunting season opens, subject to venue availability
NOTE about payments below
email Toni or Peggy if you would like to offer input, or wish to help ...
If anyone would like to offer their home, business, or ranch for a gathering, please let us know. Does anyone have any connections with venues or interesting local spots?
We hope to gather our many musically talented classmates, for a jam session on Thursday or Friday evening
Casual Mixer Friday?
Golf?
Tour of AHHS Campus? WOW! lots of new construction going on there!
Bike Ride encore? Saturday Morning 5-7 mile "FLASHBACK" LSD Trip Bike Ride will be brought back by popular demand, subject to knees and hips still working! or, there are always motorized scooters?
Link to our 2016 route: https://youtu.be/1E2NQC0Enkw
This could likely be our last "large" reunion, so let's make it a special one.
Send your IDEAS & INPUT to tschmid@austin.rr.com
50th Blast from the Past Reunion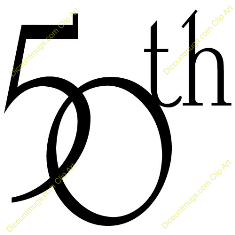 NOTE: We have activated ZELLE in our class checking account, so we can accept $$ for the next reunion via Zelle. Most banks participate in Zelle for sending and receiving $ from checking accounts. It is FREE and the $ transfers almost instantly. No fees. and easy. Send via Zelle from withing your bank App, or online banking. Please check to see if you can activate your Zelle account inside your bank's Mobile App. We, of course, will continue to accept paper checks, credit cards, paypal (has a fee) and may consider Venmo (owned by PayPal and has a fee.)