Alamo Heights High School
Class of 1971
In Memoriam
John Fitzpatrick VIEW PROFILE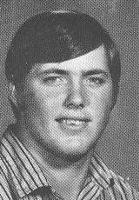 John Watson Fitzpatrick
July 26, 1953 - June 6, 2022
please post memories below or send to Toni to be posted
John was retired from the Insurance business. Since he moved to Little Elm in 2020, he had taken a part-time job driving a school bus.
Obituary
John Watson Fitzpatrick, age 68, passed away on June 6, 2022 in Little Elm, Texas. He was born to John Thomas Fitzpatrick and Ann Owens Loomis on July 26, 1953 in San Antonio, Texas. John leaves his loved ones with unforgettable memories and loving stories. He will be sincerely missed by his loving family, devoted friends, and all the wonderful individuals who knew and loved him.
John was a football and baseball star at Alamo Heights High School in San Antonio, Texas. He was a graduate of Texas Tech, class of 1976. He played football all 4 years of his time there. He was also part of the Texas Tech Letterman's Association. He was part of the following Tech games: 1973 Gator Bowl - Tech beat Tennessee 28-19; 1974 Peach Bowl - Tied Vanderbilt 6-6.
John loved dogs and cats, water skiing, snow skiing and playing tennis! He loved all sports; and spending time visiting friends and family. He also enjoyed watching television and spending time outside doing yard work. He would also spend time in Lakeway and Colorado. John was a Christian and a member of Prestonwood Baptist Church and Thrive Bible Fellowship Class.
John is preceded in death by his parents: John T. Fitzpatrick; and Tom and Ann Loomis; also his sister Sandra Fitzpatrick March. He will be lovingly remembered by his children: son, Kyle Watson Fitzpatrick; daughter, Kallie Elayne Jestice and her husband Jerod; and daughter Kimberly Fitzpatrick Russell and her husband Grant. Also to cherish his memory will be his grandchildren Eleanor Sloan Russell, Harrison Reid Russell and Olivia Ann Russell. John is also survived by his niece, Melissa Wallace.
The family welcomed friends and family to a gathering being held on Saturday, June 11, 2022 at Restland
---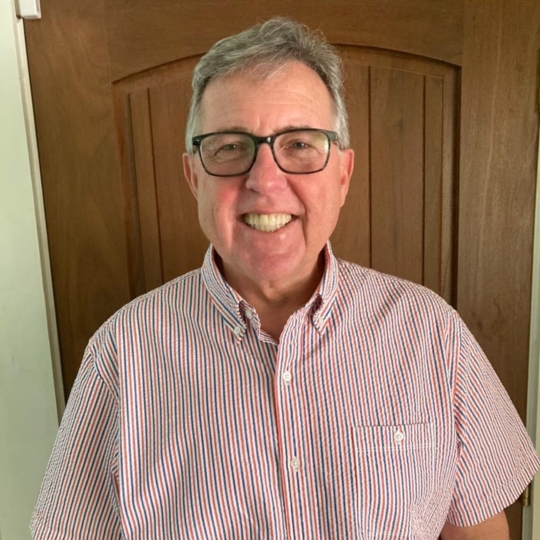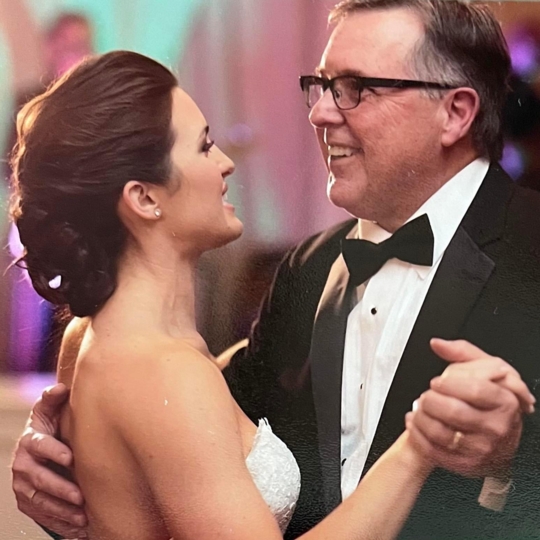 with daughter, Kimberly
---
AHHS Activities
Football Letterman 3,4; A-Club 3,4; Varsity Track 3, 4
All District Football; Advisory Presidents Council 3,
Texas Tech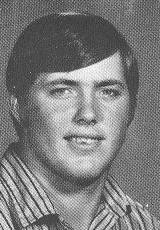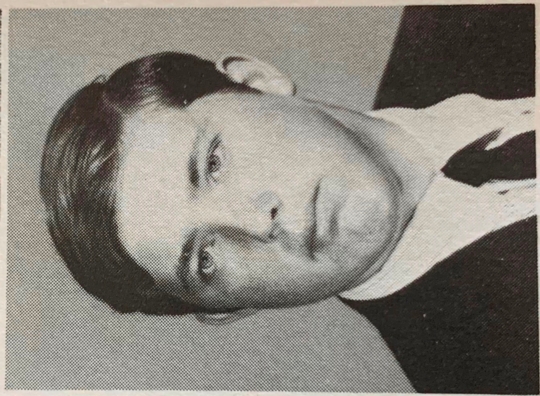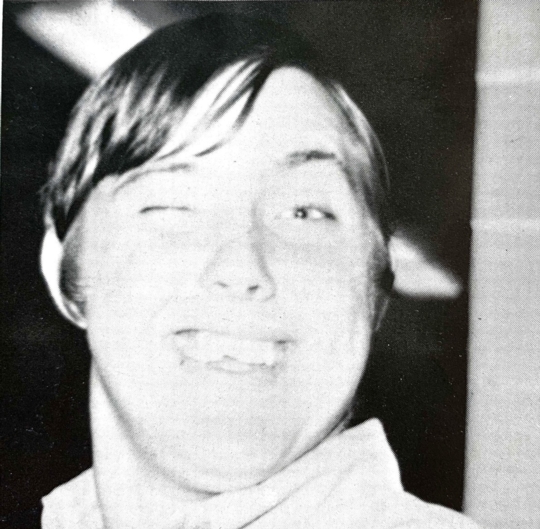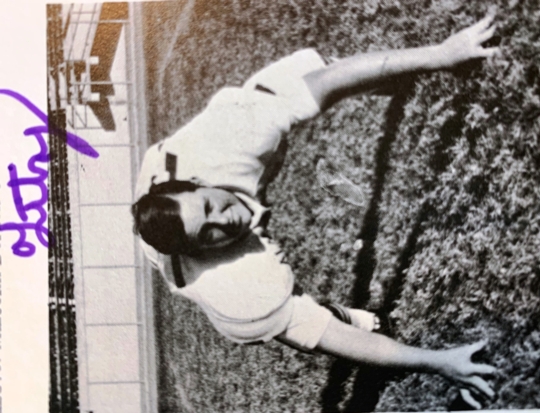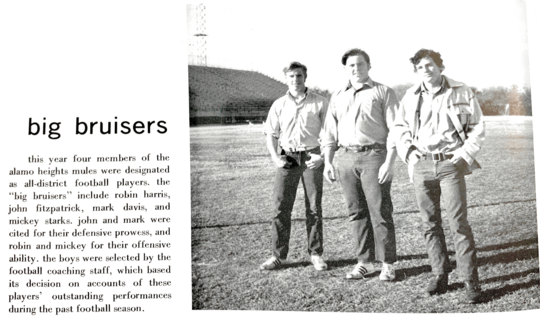 A-Club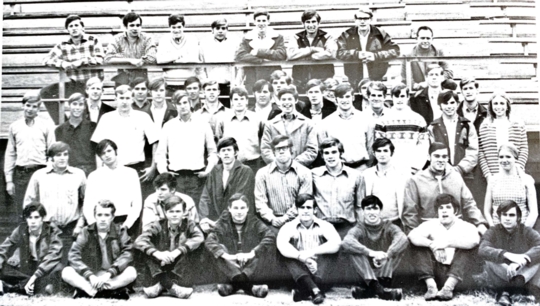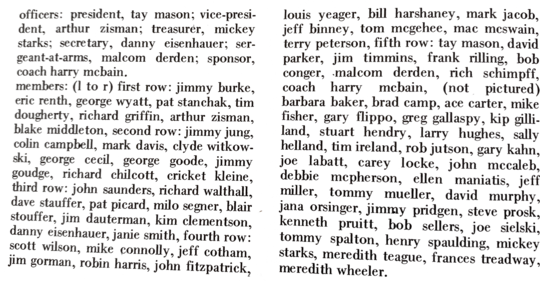 Varsity Football - #75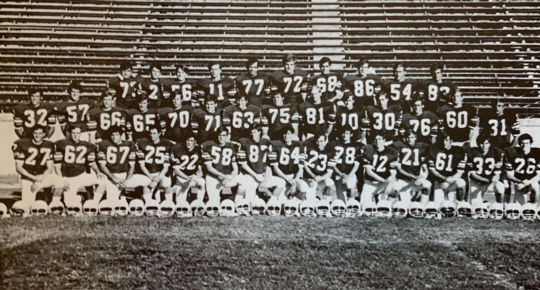 Varsity Track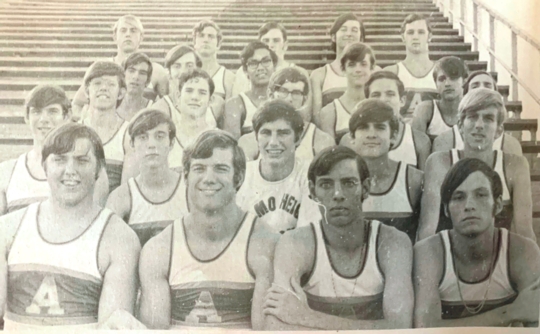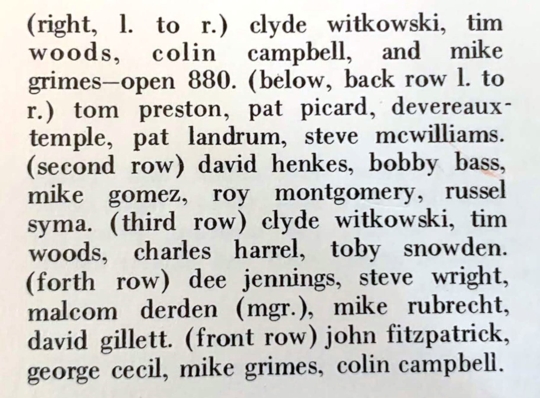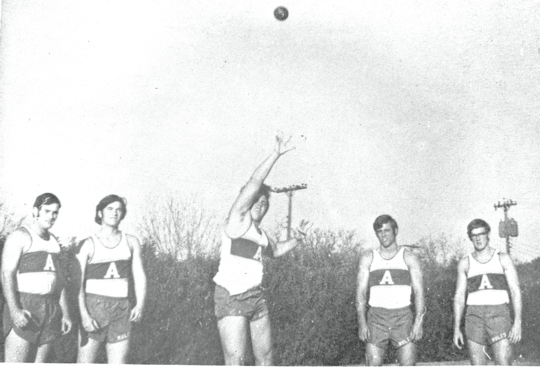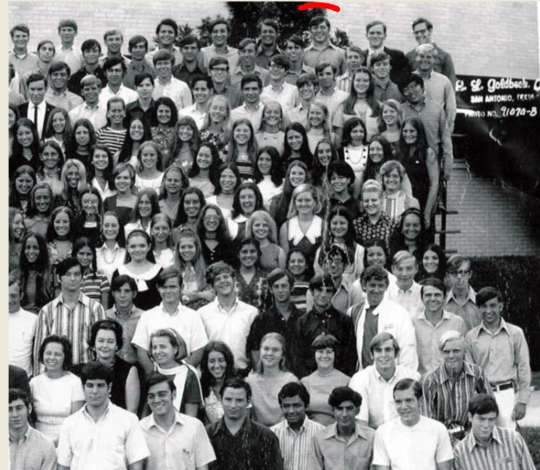 ---
Memories of John ...
Larry Stenger
Although I didn't know John, as I read the obituary it paints a great picture of a man who enjoyed life and family. I hope we can all look forward to leaving our family and friends with "unforgettable memories and loving stories" when we leave this life.
Rest in Peace John, you did well here.
Lynn Erben Dusek Gillaspy
I remember how nice John was to everyone in high school where I first met him. He was a great athlete and fun person to know. Prayers to his family. Rest in peace, Fitz.
Mary Jockusch Reynolds
Condolences to his family. From this tribute I can tell that he had a life full of love.
Marcie Wittels Fenster
I remember decorating his front yard for Friday night football games. He was so friendly. RIP John.
Toni Schmid Stevenson
John was a sweetheart back in school, gentle giant, and it seems that he had not changed. I am glad that his children and grandchildren knew and loved him.
I regret that our little Dallas area AHHS gathering had not yet come about. Lesson learned about procrastination 😢
John Arizpe
John always seemed laid back and happy. He always seemed to treatpeople well. Nice Guy!
RIP John.
Kellis Chandler
I remember perfectly the first day John showed up on the football practice field!!!
We were doing drills and I'll NEVER forget his first blocking drill!! His "hit" and extension was EXPLOSIVE!! We all thought, WOW, where did this guy come from??
HAPPY, funny, a GREAT friend, John will ALWAYS be in my fondest memories ❤️👍!
My thoughts and prayers are with him and his family.
Eric K Renth
John was such a real and class guy! He truly will be missed. I will bet that he had a great welcome awaiting him when he got to Heaven.
Kim Brusenhan Youngblood
LOVED him! Sat next to him in several classes, most memorable was Spanish! Such a nice guy and hysterical!
Colin Campbell
Oh that's sad I love that son of a bitch
Jana Orsinger
Sweet guy! Go in peace, John
Dundee Sowell
Always so sweet, polite, and kind
Max Wier
A great guy and superior sportsman. Super acceleration and hit opponents just hard enough to put them back on their butt! Then he would smile and help them up! Always always glad on the field with him! Or anywhere else for that matter.
https://www.restlandfuneralhome.com/obituaries/John-Fitzpatrick-8/#!/Obituary
Click here to see John's last Profile entry.