Alamo Heights High School
Class of 1971
In Memoriam
Mark Harrington VIEW PROFILE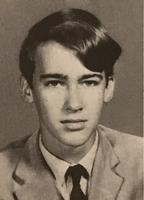 Mark Garland Harrington
March 05, 1953 - November 13, 2021
Mark had two children
Daughter, Alexandra Beall Harrington
Son Ad (Addison) Munroe Connors Harrington
Mark created his Profile on this web site in 2018, just before our "Turnin' 65" Gathering at Barn Door, to which he was looking forward, but last minute he had to miss.
In March 2018, he wrote "I meditate and work out 2x a day, keeps me focused. Look forward to seeing you and our fellow compatriots."
Click to view PROFILE created by Mark in 2018
He also had a Facebook Page: https://www.facebook.com/mark.harrington.982
Two Obits found:
Legacy.com
Porter Loring (inadvertently omits Mark's son, Ad)
Mark's Obituary;
Mark Garland Harrington, 68, passed away peacefully on Saturday, November 13, 2021 in San Antonio, Texas. He had a wonderful zest for life, combined with a boundless enthusiasm for new ideas, a desire to help others, a warm outgoing personality, and plenty of charm. He was born in San Antonio, Texas and earned a BBA and an MBA in Finance and Accounting from University of Texas. He built a successful 30-year career focused on the energy business and authored more than 20 publications including for American Oil and Gas Reporter, Venture Magazine, The Houston Chronicle and San Antonio Express-News. He made guest appearances on CNBC, Canada AM, Dow Jones News and Bloomberg. He served as Chairman, President, CEO and COO of eight public and private energy companies and private equity groups.
He was involved in many charitable activities over the years. For ten years, he served on the board of The Third Street Music School Settlement in New York City which provides music education to all, regardless of financial circumstances. He always strove against racism and social injustice. In 2018, he moved to Pittsford, NY and enthusiastically served on the Pittsford Village Preservation Board and worked to promote Rochester revitalization.
He was preceded in death by his parents, Lloyd and Gray Dugger Harrington and is survived by his daughter, Alexandra Beall Harrington, his son Ad Munroe Connors Harrington, his sisters Barbara Fiss McCormick and Joan Fritze, his brother and sister-in-law Wade and Kim Harrington, his niece and her husband Kathryn and David Besemer and great-niece, Ayla Besemer.
A memorial service will be held on Friday, November 19th at 3:00 pm at Porter Loring, 1101 McCullough Ave. San Antonio, Texas. Those wishing to honor his memory may donate to Third Street Music School Settlement, 235 E 11th St, New York, NY 10003
---
Mark transferred to Antonian, but remained in touch with his good friends in Alamo Heights.
---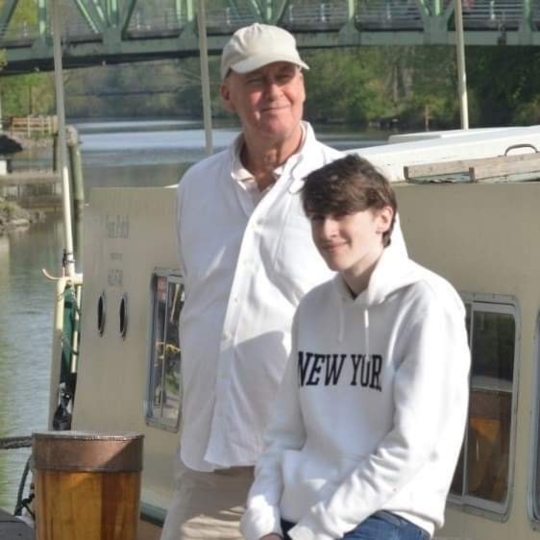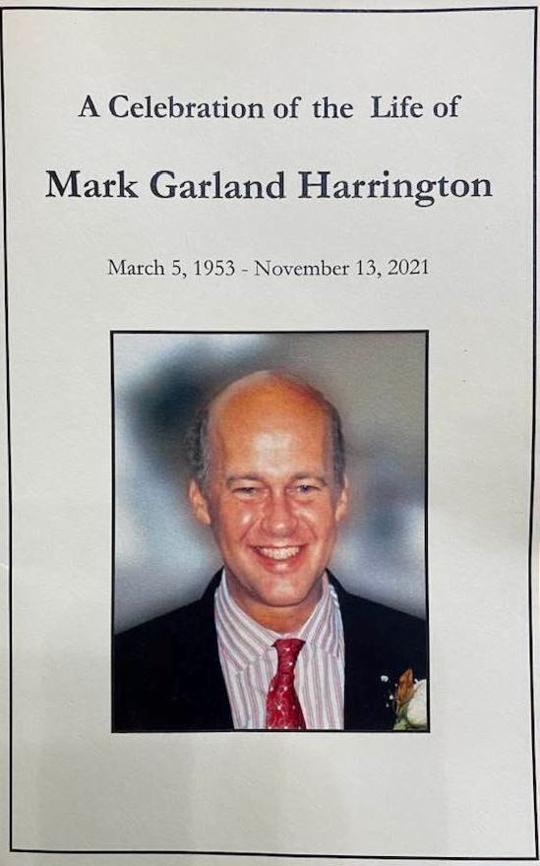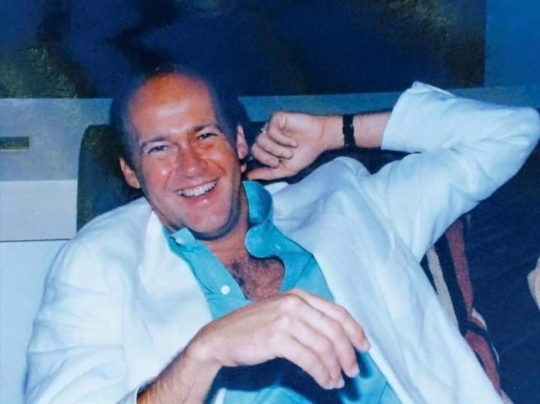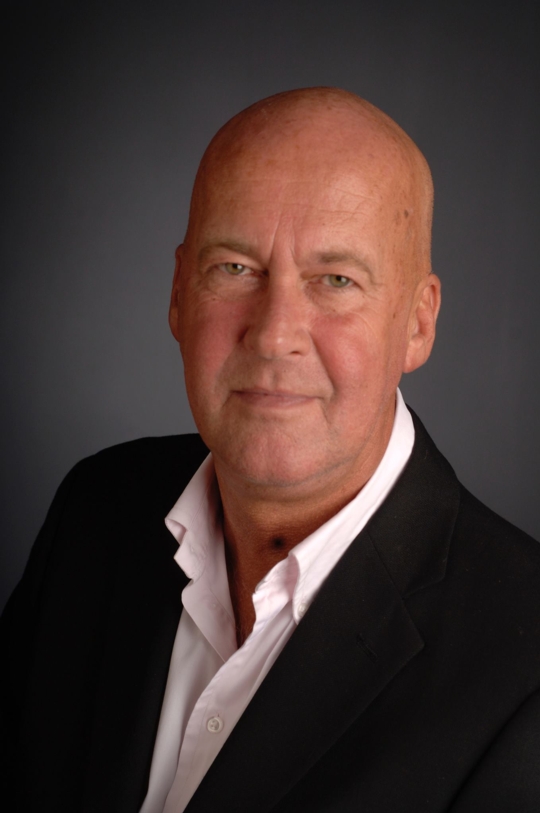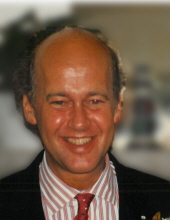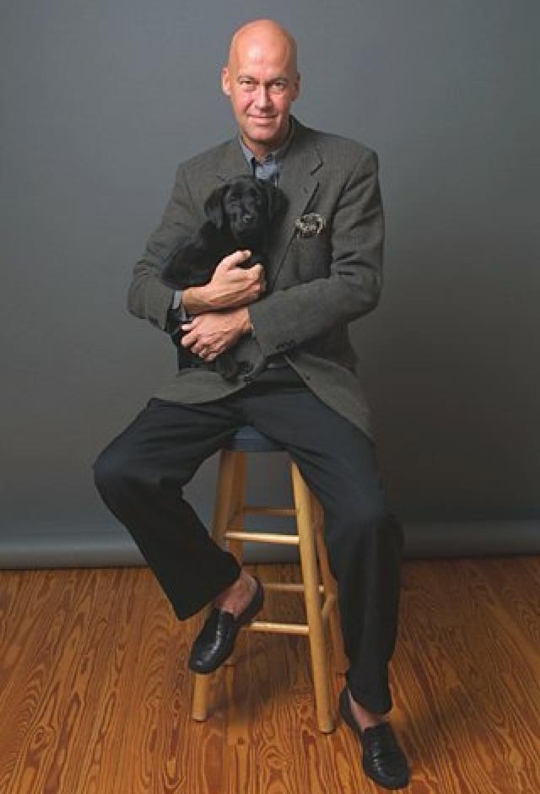 1970 Jr Year Olmos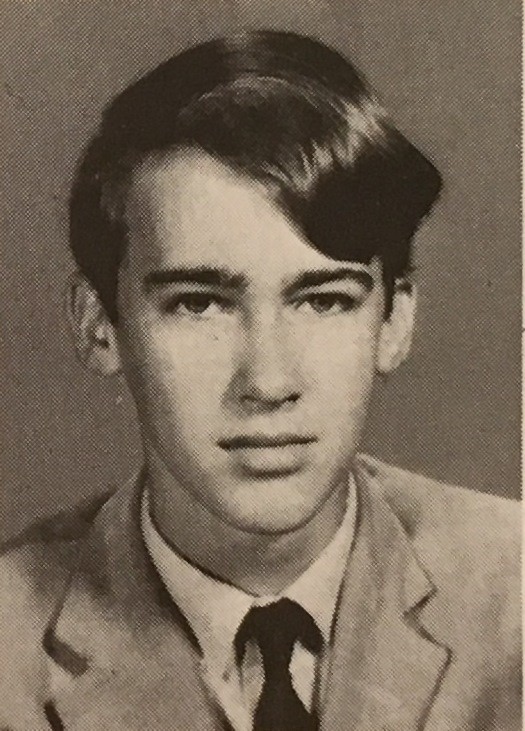 Click here to see Mark's last Profile entry.